Up Close and Personal Tours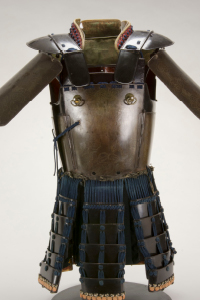 Life on tropical islands of the past was often far from the peaceful paradise we sometimes imagine. Join us on a guided voyage to learn how the people of the South Pacific used material from land and sea (shark teeth, really?) to create beautiful and powerful weapons.
Thursday, November 2 at 6:30 p.m.
Saturday, November 4 at 1 p.m.
---
The Up Close and Personal tour series gives visitors a glimpse of members-only perks by exploring exhibit topics, artifacts, and related items from the Museum's collections up-close. Don't miss these exclusive programs in our permanent exhibits and behind-the-scenes areas.
Cost: $3 per person (MPM members only) - Join Today!
RSVP: Call 414-278-6170 or 888-700-9069
Upcoming Dates
Thursday, December 7th, 6:30PM

Saturday, December 9th, 1:00PM