Your source for updates about the future of your Milwaukee Public Museum!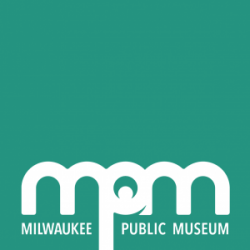 The Milwaukee Public Museum (MPM) has been collecting, researching, and interpreting the natural and cultural world for nearly 140 years and is the most-visited museum in Wisconsin. On an annual basis, MPM attracts 550,000+ visitors from every county in Wisconsin, nearly every state in the U.S., and many countries around the world. Though the Museum is one of Wisconsin's most treasured cultural assets, it is hindered significantly by the shortcomings of its current building, which has significant maintenance issues that threaten the Museum's collections and accreditation. As a result, MPM leadership, in conjunction with its partners and supporters, is in the process of reimagining the Museum and exploring a vision for a new Museum.
As the home of the greatest collection of natural and cultural history objects in the state of Wisconsin, MPM has a unique ability to tell the intimate stories of how our planet began, how it works, and how natural surroundings influence the way we develop as individuals, as cultures, and in turn, how we shape and influence nature. It is our duty and responsibility to maintain this history for our state and its residents. We are optimistically creating a vision for a future facility that will safeguard and celebrate this history for generations to come.
The future Museum, which will be located on the northeast corner of 6th and McKinley, will be the fifth home of MPM and will continue and build upon the Museum's 139 years of welcoming and inspiring visitors from across the globe. The building will also house Betty Brinn Children's Museum, an exciting alliance that builds on the synergies between the two museums.
We invite you to check back often, see what's new, and let us know what you think at future@mpm.edu!