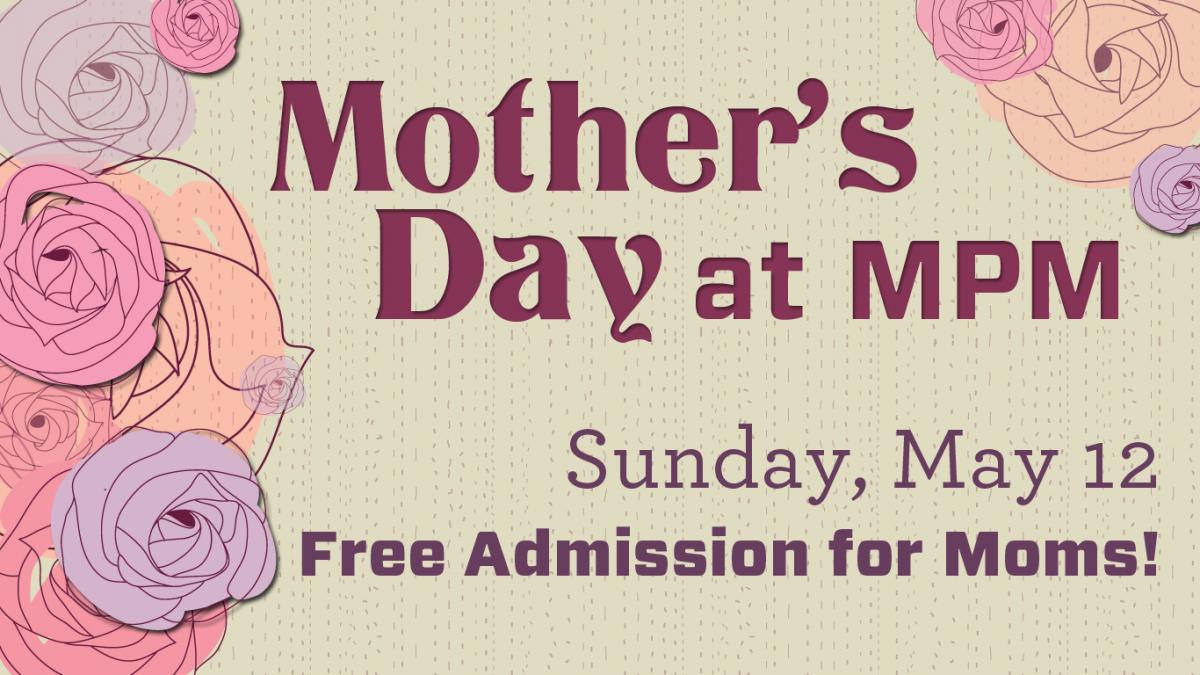 Give your Mom a Mother's Day Celebration as unique as she is! From pirates and dinosaurs to butterflies and mummies, MPM is the only Mother's Day destination that lets you give your Mom the world and be back at home in time to get your homework done. 
Special Mother's Day Offerings Include:
Free admission for all mothers.
A coloring contest for the kids – win a family four-pack to the upcoming film Flight of the Butterflies, opening May 28 in the Dome Theater!
Milkweed seed packets for all moms.
Craft stations on the first floor from 11 a.m. to 3 p.m.
A special handout detailing all the secrets of the Butterfly Garden.
A moms-only drawing for gift certificates to the Chancery Restaurant, Maxie's/Blue's Egg Restaurant or Harwood Salon.
Three $1"Butterfly Bucks" that moms can redeem in the MPM Marketplace, Haymarket Candy Store, or Zilli's Café & Coffee Kiosk with a minimum purchase of $15*.
*Butterfly Bucks are not valid for Real Pirates merchandise.