There's so much to do at MPM during Spring Break!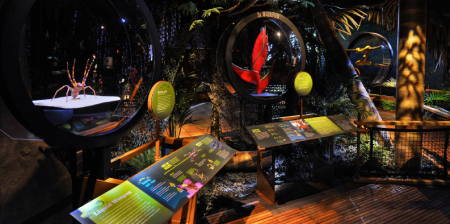 Visit us for various programs in The Power of Poison exhibition and out on our Museum floors.
Dates and Times
Monday through  Friday, April 15-19
11:00 a.m. - 3:00 p.m. 
Cost
Free with Poison Pass; member pricing as listed.
Details
Plants, Products, and Poison
Do we ever think about how close we come to poisons every day? Match the plant to the product and learn about what poisons have to be extracted before they get to your plate.   Inside The Power of Poison exhibit -- just $3/member!
Poisonous Precambrian
Visitors will have the opportunity to learn about Earth's early atmosphere, related geological processes, and the beginnings of life  by interacting with various geological specimens.  Free to members.
Ten-Minute Tour: Poisons in the Streets of Old Milwaukee
Visitors will take a brief, informal tour of the Streets of Old Milwaukee to learn about the poisonous dangers of turn-of-the-century Milwaukee life at work and home.  Free to members.
And more!
---
The Power of Poison is organized by the American Museum of Natural History, New York.