The Milwaukee Public Museum "comes to life"!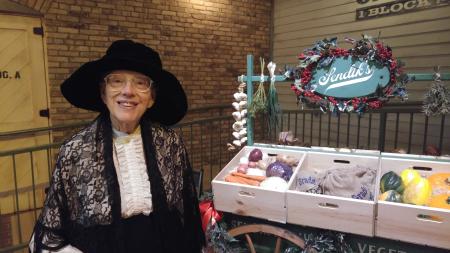 Travel back in time with our costumed interpreters. Guests will have the opportunity to learn about the fascinating people, places, and products that made Milwaukee famous! 
Dates and Times
Friday, March 13, 10:00 a.m. - 2:00 p.m. 
Saturday, March 14, 11:00 a.m. - 3:00 p.m.
Cost
Free with general admission; free to members.
Details
Friday
Al Muchka, Curator of History Collections
"Remember Us! American War Relics and Trench Art of the 19th and Early 20th Centuries"
Jackie Schweitzer, History Collection Manager
"Dinners and Disaster: Remembering the Newhall House Hotel"
Valerie Davis, Honorary Curator of Textiles
"Silk Quilt of the Crazy Kind: An Overview of the Making of Silk Crazy Quilts"
Saturday
Wisconsin Museum of Quilts and Fiber Arts
"Textiles and Crafts of the Early Streets Period"
Penny Farthing Bicycles
See a collection of these unique bicycles and learn about their history from a local collector.
---
Alive! events are open to the public, and also make a great school Field Trip. Call 414-278-2714 for field trip information or to make a school reservation.