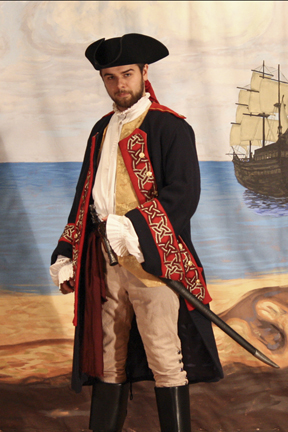 When: 12:30 p.m. Saturday, February 23
Cost: Free with Museum admission
Notorious pirate "Black Sam" Bellamy, captain of the Whydah, the pirate ship featured in the Real Pirates exhibition, will be celebrating his birthday on Saturday, February 23. Junior pirates in attendance can sing "Happy Birthday" to Captain Sam and feast on a piece of birthday cake. Older mateys can participate as well (though the Captain has promised he won't force anyone to walk the plank for not singing).