Don't miss our special programming for Weapons closing weekend!
---
December 30-31
From 11:30 a.m. to 2:30 p.m., meet not one, but two knights in shining armor! 
 
January 1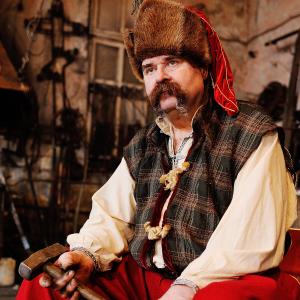 From 11:30 a.m. to 2:30 p.m., come and hear the fascinating tales of an obscure people living in and around modern day Russia.  The history of the Cossacks is one that is shrouded in legends, misconceptions, and mystery.  Listen as Sergey Krasnov tells of the struggles that the Kuban host of Cossacks led during the Russian Revolution.  Hear his stories and listen to him play authentic Russian folk music on his instrument, the balalaika!