Get a taste of some of the great research happening in Milwaukee during our Lunch & Lecture presentations.
Take an optional guided pre-lecture docent tour, explore the topic du jour with an MPM curator or special guest, and if you're hungry for more, stay for a great lunch.
---
Lunch & Lecture Schedule
Optional Docent Tour – 10:30 a.m., meet near the circular desk across from the Cafe
Lecture in Gromme Lecture Hall – 11:30 a.m.
Optional buffet lunch in Garden Gallery – 12:30 p.m.
Lunch & Lecture Tickets
Cost: $25 per person; $19 for members
Lecture Only: $5; FREE for members and students
Docent Tour: $4 per person; $2 for members. Tours are capped at 25 people.
Registration required - call 414-278-2728 to register
---
2017-2018 Lunch & Lecture Schedule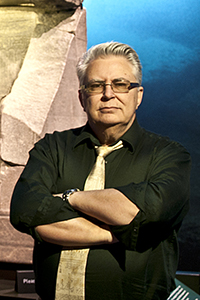 March 13, 2018 - Mesoamerica and the Maya
Carter Lupton, Curator Emeritus; formerly Head of Anthropology and History and Curator of Ancient History at MPM
The ancient Maya are known for many accomplishments in art, architecture, writing, mathematics, and calendrics.  They were not isolated, but a part of a larger "culture area" know to us as Mesoamerica. Many other cultural cousins of the Maya shared several features of both ideological and physical culture. This talk will discuss the shared cultural patterns of the Maya, Olmec, Zapotec, Toltec, Aztec and others.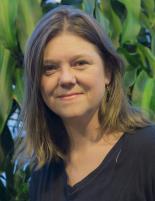 April 10, 2018 - Next-Generation Natural History: From Collecting to Chemical Ecology in the Vampire Moths and Their Fruit-Piercing Relatives
Jen Zaspel,  Research Curator of Zoology
Calpinae, commonly known as the piercing moths, are a cosmopolitan lineage comprised of approximately 200 species worldwide.  This enigmatic subfamily contains species that are both obligatory fruit piercers of agricultural importance and facultative mammalian blood feeders as adults. A global field program focused on collecting these and other moths for systematics research has been established over the past decade.  Key observations from collections-based field work involving this system have provided a platform for interdisciplinary research in functional morphology, chemical ecology, and behavior. These and other projects have resulted in numerous successful long-term collaborations, novel methodologies, extensive student training opportunities, and new discoveries.
 
May 8, 2018 - BioBlitz: Helping to Map the Biological Diversity of Urban Areas -- One Park at a Time
Ellen J. Censky, Ph.D, Senior Vice President/Academic Dean
The BioBlitz is designed to increase the public's awareness of the variety of life in their immediate neighborhood and the services these various species provide to improve the quality of their lives. Part contest, part festival, part educational event, part scientific endeavor, MPM's BioBlitz brings together scientists from several different organizations in a race against time to see how many species they can count at a park in a 24-hour biological survey. Learn how the BioBlitz got its start, what we have learned from them, and how MPM is helping to map and highlight biodiversity in urban areas.
---
Past Lunch & Lectures
November 14, 2017 - Forget the Gentler Sex: Infamous Women Warriors in History
Dawn Scher Thomae, Curator of Anthropology Collections
Discover some of the many women who took up arms to defend their country, land, freedom, and beliefs (and those who just liked to fight).

October 10, 2017 - Aerial Warfare Between Bats and Moths
Dr. Nicolas J. Dowdy, Postdoctoral Research Fellow
Tiger moths (Lepidoptera: Erebidae: Arctiinae) have experienced intense selective pressure from echolocating, insectivorous bats for nearly 65 million years. In response, they have evolved a suite of remarkable defenses to thwart their would-be predators. In this talk, Nicholas will discuss some of the research he conducted on this charismatic group of insects. You will learn about how and why moths make sounds as well as what other fascinating tricks these insects use against bats.
May 9, 2017 - Establishing Rice Cultivation in Wisconsin: A Long Term Vision
Michael Schlappi, Ph.D, Professor of Biological Sciences, Marquette University
Michael will present his vision that domesticated rice can be introduced to Wisconsin as a new crop through basic research and targeted community outreach activities involving partners from non-profit organizations interested in bringing healthy food to our Milwaukee neighborhood.
Docent Tour - History/ Importance of Rice; China, Japan, India- 3rd floor
April 11, 2017 - The Botany of Beverages
Christopher Tyrrell, Ph.D, Botany Collection Manager, Milwaukee Public Museum
Plants and plant products are the basis for most of the beverages we drink. In "The Botany of Beverages," we'll explore the ups and downs of why we wet our whistles with this plant gunk. So come to imbibe knowledge of some familiar and not-so-familiar drinks and the botany within them.
Docent Tour - Botanical Beverages of North America; North America- 2nd floor
March 14, 2017 - Banquet Milwaukee: A tummy rubbing view of Milwaukee celebratory food and drink 
Al Muchka, Curator of History Collections, Milwaukee Public Museum
Al Muchka, MPM's Curator of History Collections, will talk about early 20th-century dining and celebrations based on MPM collections of menus, banquet programs, cookbooks, and hotel stewardship manuals.
Docent Tour - Food in the Streets of Old Milwaukee- 1st floor
February 7, 2017 - Digitization: Mobilizing Past Collections for Future Science
Alyssa Caywood, Collection Digitization Project Manager, and Julia Colby, Vertebrate & Invertebrate Collections Manager, Milwaukee Public Museum
Digitization of natural history collections is a national endeavor to broaden education and research accessibility to the important information held in museums.  What is digitization?  How is MPM participating?  Learn about how we're capturing images and data of our Wisconsin natural history collections and how that information can be used by researchers, amateur naturalists, and our community.
Docent Tour - History of Species Collection; Sense of Wonder, Costa Rican Rainforest, Exploring Life on Earth- 1st floor
November 8, 2016 - Orphan Train
Robin Mello, Oversees UWM Theatre Department BA Program, International Storyteller
Dr. Mello and her UWM Theatre students capture an unsung piece of American and Wisconsin history--the lived experience of courage and perseverance of the Orphan Train riders and the people who sent them west in this lecture-demonstration. In 2015, Dr. Mello conducted extensive research of the Orphan Train, turning this research into a play based on the real-life stories of 14 individuals who rode the trains. This Lunch & Lecture will discuss how students devised a play script and dive into the true stories from primary and secondary sources (diaries, photographs, interviews, newspaper reports, letters, and oral histories) preserved in archives dating from 1853 to 1929. 
Docent Tour - Child Labor/ Children Working in the Home; European Village- 1st floor
October 11, 2016 - Outlaws, Rebels, & Vixens: Motion Picture Censorship in Milwaukee, 1914-1971 
Matthew Prigge, Milwaukee Historian & Author
Historian and author Matthew J. Prigge discusses the little-known history behind the Milwaukee Motion Picture Commission, the city film censor board that, for nearly 60 years, dictated which ideas and images were fit for exhibition at city theaters. The first-ever book dedicated to film censorship with a single American city, Outlaws, Rebels, and Vixens is a unique history of local movie-going framed by the various social, political, and cultural battles that defined the early and mid-Twentieth Century. This presentation will include examples of films deemed "unfit for exhibition" in Milwaukee, some of which have never before been shown publicly in the city. 
Docent Tour - Obscenity and Temperance Laws; Streets of Old Milwaukee- 1st floor