For October, we're featuring the rainforest's biodiversity!
This month's featured exhibit is our First Floor's Rainforest. We invite you to explore all it has to offer in its many layers, species and their adaptations, and how we in Wisconsin are connected to the rainforest.
---
At the Museum
 
Exhibit Highlights
Rainforest Tour
Join MPM Docent Shanna on a journey through the Costa Rican rainforest! Discover the amazing diversity of this ecosystem through the adaptations of its many wonderful animals.


Exhibit Resource
Scavenger Hunts
There are a total of 30-80 frogs in the Rainforest exhibit. Can you find them all? At the end of this search, add up the number of frogs you found to see if you are right!
Spiders are fascinating and ancient creatures, and understanding them helps us understand the whole rainforest better. Use this scavenger hunt to take a closer look at the rainforest and how these tiny predators are part of the rainforest web-of-life.
Member Perk
"Hop To It" Clue Crew
Frogs are an incredible example of biodiversity. Members can print out this Clue Crew (emailed in October) and bring it to the Museum to solve the clues and become an expert on the frogs from Wisconsin to the rainforest!
Not a member yet? Get access and other perks when you join today! Your membership supports the Museum while giving you special benefits. Click here for details. 
Clue Crew is made possible by our donor: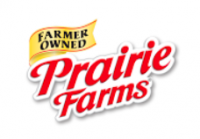 ---
At Home
Family Resource
Chocolate and the Rainforest
Do you enjoy chocolate? Chocolate is one of the many products that come from the rainforest. Test your chocolate knowledge with this crossword puzzle!
At-Home Scavenger Hunt
Tropical rainforests may seem like remote, distant places, but they're much closer than you think. Use our Rainforest Scavenger Hunt to see how many rainforest foods and products you have right in your home... The answer may surprise you! Then, talk with your adult about how these products improve your life and why it's important to protect the rainforest.


Trivia Night
Bring bar trivia home to you! Get some friends together (remotely) and use MPM's trivia to combine the unique experience of a visit to the Museum with the fun of trivia night at the bar.   
Collections & Research Connections
Tiger Moths
Bats have been major predators of night-flying insects for more than 50 million years. Some insects, such as tiger moths, have evolved unique sound-based defenses to protect themselves against possible predators. Learn from MPM scientists how tiger moths use this defense as an effective way of escaping bat predation. 

Diorama challenge
Rainforest
This month, we are challenging you to recreate MPM's Rainforest exhibit at home! Use any plants, animals, or whatever else you have on hand to recreate this tropical rainforest found on the First Floor of the Museum. Show us your creations through one of our social media channels or send it to communications@mpm.edu and we'll share it!
Tutorial 


Adult Event
Science on Tap: "Tapestry Thinking: Weaving the Threads of Rainforests and Humans"
Join us for an evening with Dr. Nalini Nadkarni, Professor of Biology at the University of Utah. She'll describe her exploration of diverse ways of engaging humans with the natural world. She'll also detail her use of mountain-climbing, cranes, and hot air balloons to discover the importance of rainforest canopy plants in ecosystem processes and the fragility of the rainforest tapestry. Dr. Nalini will also share her approaches to narrow the divide between humans and nature, including art, music, and partnerships to bring science to people who are incarcerated.
Date and Time
Thursday, October 22, 2020
7 p.m. virtual Zoom lecture
Cost and Tickets
Members can access this lecture for FREE; non-member price is $5 per household.