ALL visitors receive FREE
access to the permanent exhibits of

 MPM on the first Thursday of every month* during Kohl's Thank You Thursday.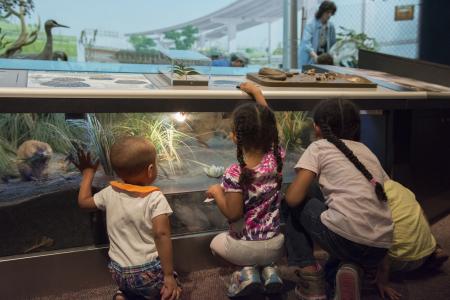 KTYT is free for individuals and families (excluding groups). Children must be accompanied by an adult to receive free admission. The Museum is open from 9:00 a.m. to  8:00 p.m. on Kohl's Thank You Thursdays;  the Butterfly Vivarium closes at 4:30 p.m.  
2019 Kohl's Thank You Thursday Dates
January 3
February 7
March 7
April 4
May 2
June 6
July 11
August 1
September 5
October 3
November 7
December 5
*MPM is closed for Independence Day, July 4. KTYT will take place on July 11.
Thank a Volunteer
Visitors will have the chance to record  a video  about their favorite volunteer during Kohl's Thank You Thursday, February 7 or March 7! Stop by the Garden Galleries on our Ground Floor to share your message.