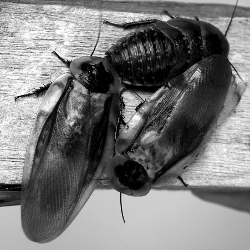 When: 10 a.m. to 11:30 a.m. Saturday, April 26
Cost: $25 for members; $35 for non-members
Who: For kids ages 3 - 5
Registration: Please call 414-278-2714 to register. Registration deadline is April 19.
Explore the world of bugs as we discuss and observe habitats, defense and diet. Interactions with live insects from around the world make this camp extra fun as we observe walking sticks, cockroaches, spiders and millipedes. Our world relies on insects for many things, we will gain a new respect for how important bugs are to our earth as we watch, create and learn from the Museum's smallest residents.
Due to the nature of content in the exhibit, MPM will only accept kids ages 3, 4 & 5 for these camp sessions. This camp is limited to 15 campers. Parents/guardians are welcome, but not required, to attend. No unregistered children are allowed to attend this class (including siblings and infants).