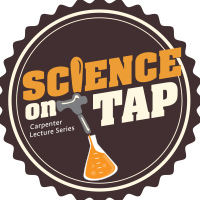 We're exploring the space where science and culture intersect, and we're doing it over drinks. 
This evening social lecture series features some of the best minds in science. From the sensation of being hugged by an octopus to quantum mechanics, Science on Tap looks to answer questions you never knew you had!
---
November 2, 2017
Dr. Justin Vandenbroucke - Neutrino Astronomy at the South Pole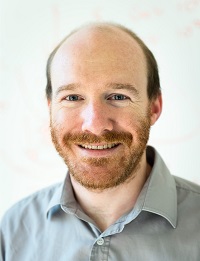 Dr. Vandenbroucke uses innovative instruments around the world to detect high energy particles from the cosmos. Understanding the smallest particles in the universe is necessary to understanding the largest objects in the universe and vice versa. Vandenbroucke received his Ph.D. in Physics at UC-Berkely in 2009. He was a Kavli Fellow at SLAC National Accelerator Laboratory and a NASA Einstein Fellow at Stanford University before joining the UW faculty in 2013.
Don't forget to visit the Dome Theater during social hour for a special showing of Chasing the Ghost Particle at 6:45 p.m.! Chasing the Ghost Particle is a thrilling journey to the South Pole and beyond. Explore IceCube, a huge underground telescope that can detect neutrino collisions. One tiny neutrino event can shed light on distant black holes, pulsars and undiscovered mysteries at the edge of the universe.
Time: 6:30 p.m. social hour, 7:30 p.m. presentation
Cost: $10, $5 for MPM members
Location: Dome Theater
Tickets: Call 414-278-2728 or visit MPM visitor services for tickets.
This event is part of the Wisconsin Science Festival!
---
Official Science on Tap Media Partner:

Promote Title
Science On Tap
Promote Text
We're exploring the space where science and culture intersect! Tickets on sale now.