This year, MPM and the Milwaukee Public Library will co-sponsor a Student Poetry Competition  as part of the Field Work MKE project!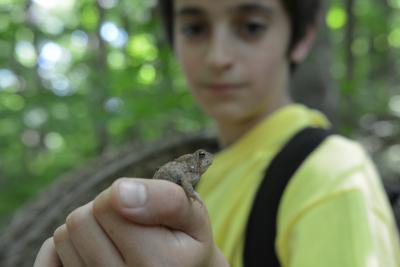 Students are encouraged to explore the natural world through the lens of poetry by writing an original poem answering this guiding question: How do you see the natural world in which you live?
Milwaukee County youth ages 7-18 are eligible to submit an original poem to the Poetry Contest online. Submissions will be accepted from March 1 through April 15, 2019.
Contest Rules
Students must be age 7-18 to participate in the contest.
Participants must be Milwaukee County residents to be eligible.

Entries must address the question "How do you see yourself in the natural world?" to be eligible.

Entries must be submitted online only.
Each individual can only submit one entry.

Students can only win one prize in contest.

All submissions must be original works written by the student.
Entries may be edited for publication purposes.
The student's contact information, including name, age, phone, and email address must appear at the top right corner of each page of the poem.

If the work is submitted by the student's teacher, the name of the school, the teacher's name and e-mail address, the student's name and age, and school phone number must appear at the top right corner of each page of the poem.  
Please see refer to the Poetry Contest Teacher Lesson Guide and Student Guide for more details.
Winners
Prizes will be awarded to the top three in each age category: 7-9, 10-12, 13-15, and 16-18.
1st Place Prize: $50 Amazon gift card
2nd Place Prize: $25 Amazon gift card
3rd Place Prize: $15 Amazon gift card
Winners in each category will also receive two free admission passes to the Museum.
The competition culminates with a poetry slam inviting participants to read and share their winning poems.