This free educator program is available to schools who bring their students to the Museum  during July 2019 through June 2020.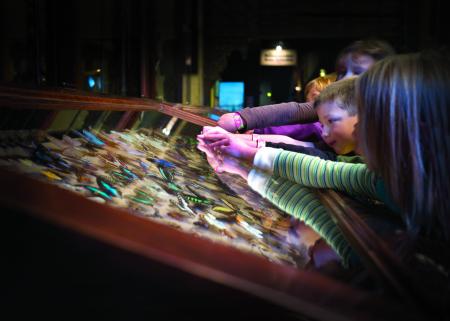 It is our commitment to help you achieve your curriculum and professional objectives while also providing personal benefits. 
---
What do you get with a MPM Hall Pass?
Personal Benefits:
Take advantage of unlimited free Museum visits, unlimited free Dome Theater visits, and discounts on parking as well as purchases at the MPM Café and Museum Marketplace.
Receive invitations to exclusive Educator Appreciation Events and previews of major new exhibitions.


How do we support Educators?
Curriculum Enhancements:
Our programs address the development of students' college and career readiness skills: critical thinking, reasoning, communication, and collaboration.
Our object-based, immersive exhibits support the integration of authentic experiences into student learning.
As a museum, we have unique ways to connect curriculum lessons to issues and subjects relevant in students' lives today.
Professional Benefits:
Our staff is accessible pre-visit to help you plan your day to maximize the impact of your visit on student learning goals.
We offer an overview of student learning specific to each program. These include defined learning objectives, assessments, and both program and enrichment vocabulary.
Ongoing formative and summative evaluations of our programs enable us to remain effective in aligning content and techniques to support your efforts.
MPM's Hall Pass is free and available to schools who bring their students to the Museum. Each teacher is required to present valid school ID to receive admission and discounts during their personal visit. MPM's Hall Pass cannot be combined with school or group reservations.