If your last visit to MPM was on a field trip, you're missing out on all the fun!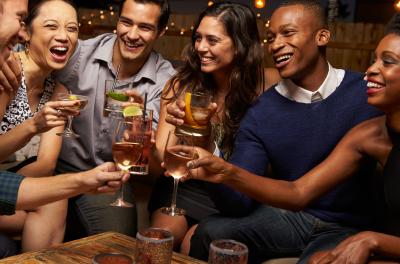 Whether you're looking for a great date or fun with friends, MPM's got you covered. Join us for nights out filled with engaging experiences, memorable discussions, and dynamic one-of-a-kind adventures.
---
Evening Events
May 17, 2019
Venture onto a poisonous path of your own choosing to experience all three exhibits floors, including The Power of Poison exhibit. Each path will take you on a journey where you'll sample food and drink with poisonous connections and meet MPM experts who will tell you toxic tales about items in our collections. Details to follow.
---
Spring 2020
As a sleepover guest, prepare to experience the Museum as you've never seen it before with exciting tours, behind-the-scenes curator chats, films in our six-story Dome Theater, and the freedom to have your ideal museum evening.
---
---
Tours
Think you know MPM's exhibits? Think again! Learn the adults-only stories of your favorite exhibits. Themes and dates vary. 
---
Take a guided tour with Museum experts and experience our exhibits and artifacts in a new way! Themes and dates vary.  
---
---
Lectures
Get a taste of some of the great research happening in Wisconsin, and if you're hungry for more, stay for a great lunch. Themes and dates vary.  
---
Spend the evening exploring  the space where science and culture intersect, over drinks. Themes and dates vary.