For December, we're taking a closer look at traditions observed around the world.
For many, December is a month to reflect on the passing of time, looking forward to the year ahead, and new beginnings. Many cultures acknowledge this through various traditions -- some shared within a community, while some are held closely within families.
We invite you to virtually explore our featured exhibits, Streets of Old Milwaukee and European Village, and join us in learning about diverse traditions around the world. We encourage you to reflect on what traditions are important to you.
---
Exhibit Highlights
European Village Alive!
This year, MPM's beloved European Village Alive! program goes virtual. Join our docents and immerse yourself in the numerous holiday traditions featured in this exhibit!
---
Family Resources
All in Good Time
Traditions help us mark and measure time. Folks from all over have used many different ways to keep track and make sense of how time moves. With the start of the Gregorian-calendar New Year on the horizon, learn a little about different ways of marking time, and then try your hand at designing your own unique way to understand time.
Documenting Traditions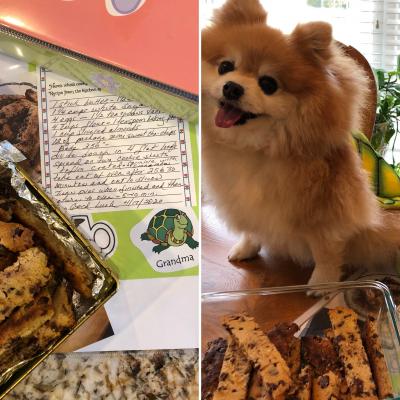 Have you ever wondered why your family and friends eat a certain type of food at the start of the new year? Is there one story that you always share with friends or loved ones? Have you ever written any of these recipes or stories down, or is it all from memory? Document your own traditions or customs with this guide.
Learn More
Document Recipes
Tell Your Story
Trolley Postcard
Decorate a postcard from the Streets of Old Milwaukee. Use it to send season's greetings to your friends and family, MPM-style!
---
Collections & Research Connections
MPM Untold: The Christmas Pickle
Can you spot the pickle ornament on Granny's tree? Where does this tradition come from? Learn more about the history of the pickle ornament in this edition of MPM Untold.
---

Diorama challenge
Your Traditions
Winter brings a variety of traditions, or ways of marking this time of year. Some traditions have been passed on from generation to generation, while other traditions will have their start this year. Here at MPM, we all have special traditions to mark the season. What are your traditions for this time of year? Will you be starting a new one this season? Create a diorama that showcases your wintertime tradition. Show us your creations through one of our social media channels or send it to communications@mpm.edu and we'll share it!
---
Adult Event
Winter Sky Wisconsin Stargazing
Take a live virtual tour of the current night sky with Daniel M. Soref Planetarium Director Bob Bonadurer! In this 45-minute program, you'll explore spectacular sights of the winter sky as you journey from sunset to sunrise. Plus, cosmic sky requests are welcome when you make your reservation!