Learn how people and animals adapt to frigid conditions to live, work, play, and celebrate during the winter months!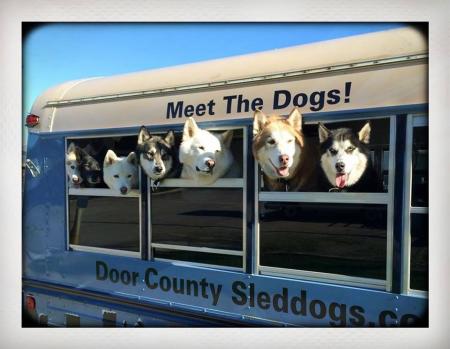 Participate in a variety of winter activities throughout the Museum with our Educators.
Date and Time
Saturday, January 11, 2020
11:00 a.m. – 3:00 p.m.
Cost
Free with general admission; free to members
Event Details
Meet the Door County Sled Dogs! Take photos with the team and get your questions answered by their mushers from 11:30 a.m. to 1:00 p.m.
Catch the premier of Superpower Dogs in the Dome Theater!
Create your own vocabulary for something important in your life, and learn why language is such a fascinating tool for understanding other cultures during our Language of Snow activity.
Hear about the Sami people of northern Scandinavia. Take a look at some Museum artifacts to learn more about the winter traditions and lifestyle of this often-overlooked indigenous group.
Learn how spiders adapt and survive during those bitter winter months. 
Test your skills by matching the furs and footprints of animals that roam the fierce winter wonderland near the north pole!
---
Powered by: