Planetarium - Spooky Space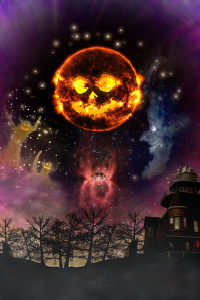 Looking for cosmic fun this Halloween season? Would you like to meet the stars -- the stars of Halloween? Monsters, zombies, and ghosts -- and their far more terrible counterparts in space? Oh yes, space has its monsters: Black holes,   zombie stars, and   spectacular ghostly nebulae!
Special Halloween programming throughout October.