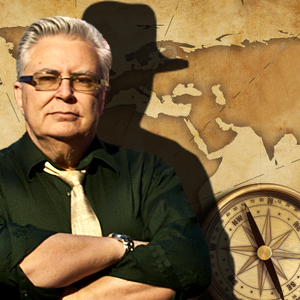 Times: 6 p.m. Thursday, March 26; 9:30 a.m. or 6 p.m. Saturday, March 28
Cost: $7
Tickets: Call (414) 278-2728 or purchase online » 

Join Milwaukee Public Museum Head of Anthropology and History and Curator of Ancient History Carter Lupton for a special viewing of Indiana Jones: Raiders of the Lost Ark. Indiana Jones, "Professor of Archeology, expert on the occult, and how does one say it... obtainer of rare antiquities," is perhaps the most famous of archaeologists, but is he really practicing archaeology?
Three special showings of Indiana Jones: Raiders of the Lost Ark will be shown at MPM's Dome Theater in conjunction with Archaeology Days and the opening of Crossroads of Civilization. Each showing will begin with a brief discussion from Carter Lupton about Indy's practices of archaeology.