Milwaukee's most beloved exhibit transforms into a salacious, adults-only party filled with style and sass on the Streets of Old Milwaukee!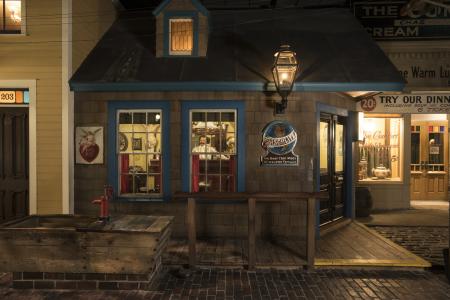 Delve deeper into scandalous topics of centuries past while sampling some of our favorite spirits and snacks from the turn of the century. 
 
Date and Time
Friday, December 14, 2018
6:30 - 9:30 p.m.
Scandal & Sleaze is SOLD OUT
Visit www.mpm.edu/adults for additional adults-only programming. 
 
Event Details
The Label is Better Than the Cigar
Learn about the intriguing history of tobacco-use and tobacconists in Milwaukee, and see cigar boxes from MPM's History collection.
From Dandy to Dude: The Extravagantly Styled Male
Take a look at turn-of-the-century fashion choices from MPM's History collection that only the most ostentatiously styled male would don.
No Prescription Needed: Potions, Patent Medicine, and Cures
Presented by the Chudnow Museum of Yesteryear.
The Victorian Undertaker
The undertaker of the Victorian Era was the forerunner of today's funeral director. Many of the traditions that are observed in our funeral process today came to be from superstitions of the 1800s.  See mortuary and embalming equipment plus instruments from this era.
Turn of the Century Beers
Presented by Beer Barons Homebrew Club.
Cocktails from Streets
Sample period cocktails from Twisted Path Distillery.
Pre-Prohibition Cocktails
Sample classic pre-prohibition era cocktails from Bittercube.