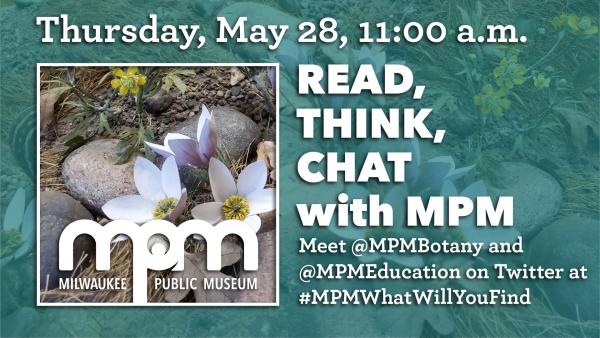 Join us from your computer or mobile device for Read, Think, Chat with MPM!
This is an informal community discussion about recent science journalism, facilitated by the MPM education staff, and including expert perspective from Dr. Christopher Tyrrell (@MPMBotany), MPM's Research Curator of Botany.
If you're interested in participating, first read this article and meet us on Twitter at #MPMWhatWillYouFind. @MPMEducation will be there with some easy guidelines on how to participate and prepare questions for a lively chat, interesting to both students and adults, about new research on preserving biodiversity in the face of climate change.