Current members: It's easier now than ever to manage your account and transactions online with our new ticketing and membership software. To use the system, you will need to create a new account.
In addition, all membership cards are now digital. To get your digital card, follow the instructions in our FAQ here.
---
Every visit is a new adventure at the Milwaukee Public Museum.
Keep that spirit of discovery alive when you join today!
Memberships can be purchased online, in-person, or by phone from our Membership Hotline at 414-278-6170*. To redeem a gift membership voucher that was purchased prior to September 5, 2019, please call the Membership Hotline for assistance.
Discounts are available for students and Corporate Partner employees when you show proof of eligibility in-person at Member Services.
Dual Family Sustainer Donor Levels Affordable Adventure



All members enjoy: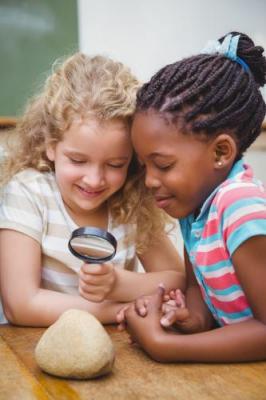 Free admission to Museum and Planetarium for one year
Free admission to special exhibits 
Free admission to over 300 museums worldwide
$5 parking in MacArthur Square garage
10% discount on Museum shopping and dining
Free members-only communications
Discount on select programs/events
Free Clue Crew Explorer Guides
Free stroller or wheelchair during your visit
Free members-only events
---
Dual ($85)
2 adults OR 1 adult plus 1 guest
Includes:
Basic benefits listed above

$5 tickets to Dome Theater
---
Family ($135)
2 adults and their children/grandchildren (age 17 and under)
Includes:
Basic benefits listed above
$5 tickets to Dome Theater
Affordable Adventure membership is available for families in financial need. To apply, please click here.
---
Sustainer ($225) - BEST VALUE!
2 adults and their children/grandchildren (age 17 and under) OR 1 adult plus 3 guests
Includes:
Basic benefits listed above
Free special exhibition previews
Free Dome Theater preview nights
Free admission to Dome Theater shows
Guest privileges for members-only events
4 MPM guest passes to share with friends or family
Advanced registration for select public programs/events
Additional member perks at select events
Caregiver/babysitter can bring member children
Flexible admission benefits:

Family coverage OR yourself and up to 3 guests
---
Donor Levels ($500 and up)
When you make a donor level gift, even more of your membership supports ongoing research, artifact and specimen care, education programs, and world-class exhibits. As a thank you for your support, these levels include additional benefits.
---
*A convenience charge may be added to phone and online orders.
**Adults named on a membership must live at the same address. Membership is not transferable (except with Plus Caregiver) and cannot be used for school group or group tour visits. Discounts and promotions are not valid on gift vouchers or gift cards.
Milwaukee Public Museum, Inc. is a nonprofit 501(c)(3) organization. Your membership is tax-deductible, less the fair market value of any benefits you receive. The value of Dome Theater/Planetarium tickets is $6, which is not tax-deductible.