Sick of watching a show or movie alone and having to text your friends in real time about it?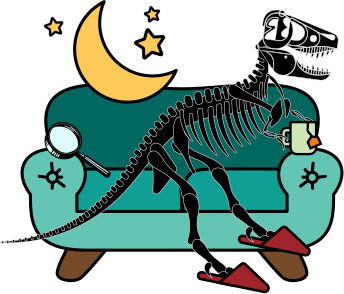 While we can't do much to get you together, we've got the perfect way to spend an evening with your friends and family.
Stay home, put on your dino PJs, and join us for a night in with MPM! During this interactive virtual event, learn some "secrets" meant for older audiences only, get tested on your knowledge about your favorite exhibits, and compete against your friends from your own home. Think you know everything about love and attraction across time and species, and your favorite exhibits? Compete against your friends from home!
Invite your quarantine bubble over, or stay in your own spaces and participate as if you were together.
Date and Time
Thursday, March 25, 2021
7:00-8:30 p.m.
Cost and Tickets
$10 per member household; $15 per non-member household
Tickets on sale until March 24.