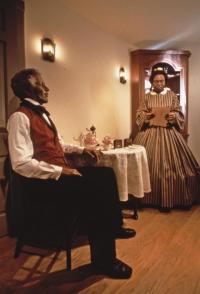 Visit the Museum  during the month of February to learn about the Watson Family from 10:00 a.m. to noon*!
Explore the Watson's family history through images and objects that illustrate this vibrant era in the city's black heritage. Sully and Susanna Watson took their family from the oppressive conditions of antebellum Virginia in 1834 and, after several years in Ohio, arrived in Milwaukee in 1850. Through skilled labor and business entrepreneurship, the couple played a vital role in establishing Milwaukee's black middle class.
*Visitor engagements during Kohl's Thank You Thursday on February 7  will be  10:00 a.m. - 2:00 p.m.