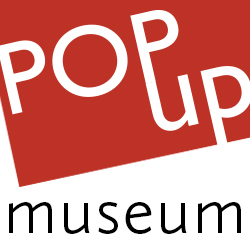 Think you've been there and seen that? Not at an MPM Pop-Up Museum!
What is it?
A pop-up museum is a small, temporary exhibit outside the walls of MPM.  Each time we pop-up we choose a new theme and ask you, our community, to showcase your objects and stories that fit that theme.
What can I bring?
We encourage any object or image that is portable and tells your story. Bring in your objects, photos, or come prepared to write your story and share it with the world!
Just remember that this is a public event and people may want to touch your object. As your hosts, we are not responsible for the safety of whatever you bring. You bring something in, share your story and take it home!
For questions about our Pop-Up Museums, contact MPM Educator Margaret James at jamesm@mpm.edu
---
MPM will Pop-Up next at the Urban Ecology Center – Riverside Branch!
Farm Fresh - Saturday, March 11, 2017 from 11 a.m. to 3 p.m.
What's the theme?
Farm Fresh! As part of the celebration 15th Annual Local Farmer Open House, we're popping up to help you share your stories of Farmers. Though we live in a bustling metropolitan area, we're surrounded by farms producing fresh food. Share your stories of family farmers, neighborhood vegetable gardens, and the farmers you know producing fresh foods. Have a photo of your great-grandfather's farm? Display it! Have your weekly newsletter from your favorite CSA? Share it! Find a map that shows your house was once part of a large farm? Tell us the story!
For more information about the Urban Ecology Center, visit: http://urbanecologycenter.org/
Promote Title
Pop-Up Museum
Promote Text
Celebrate your heritage at the Cultural Foodways Pop-Up Museum.