Description
Tropical rainforests are defined by their mazes of massive trees and vines, and are one of the most biodiverse places on the planet.
In the We Energies Foundation Gallery: Rainforest, visitors will be immersed in a dimly lit space dressed full of large tree trunks and thick vegetation as well as a vibrant audioscape. Taxidermy animals will be hanging from branches and peeking around corners, including a howler monkey, sloth, anaconda, and several birds of paradise.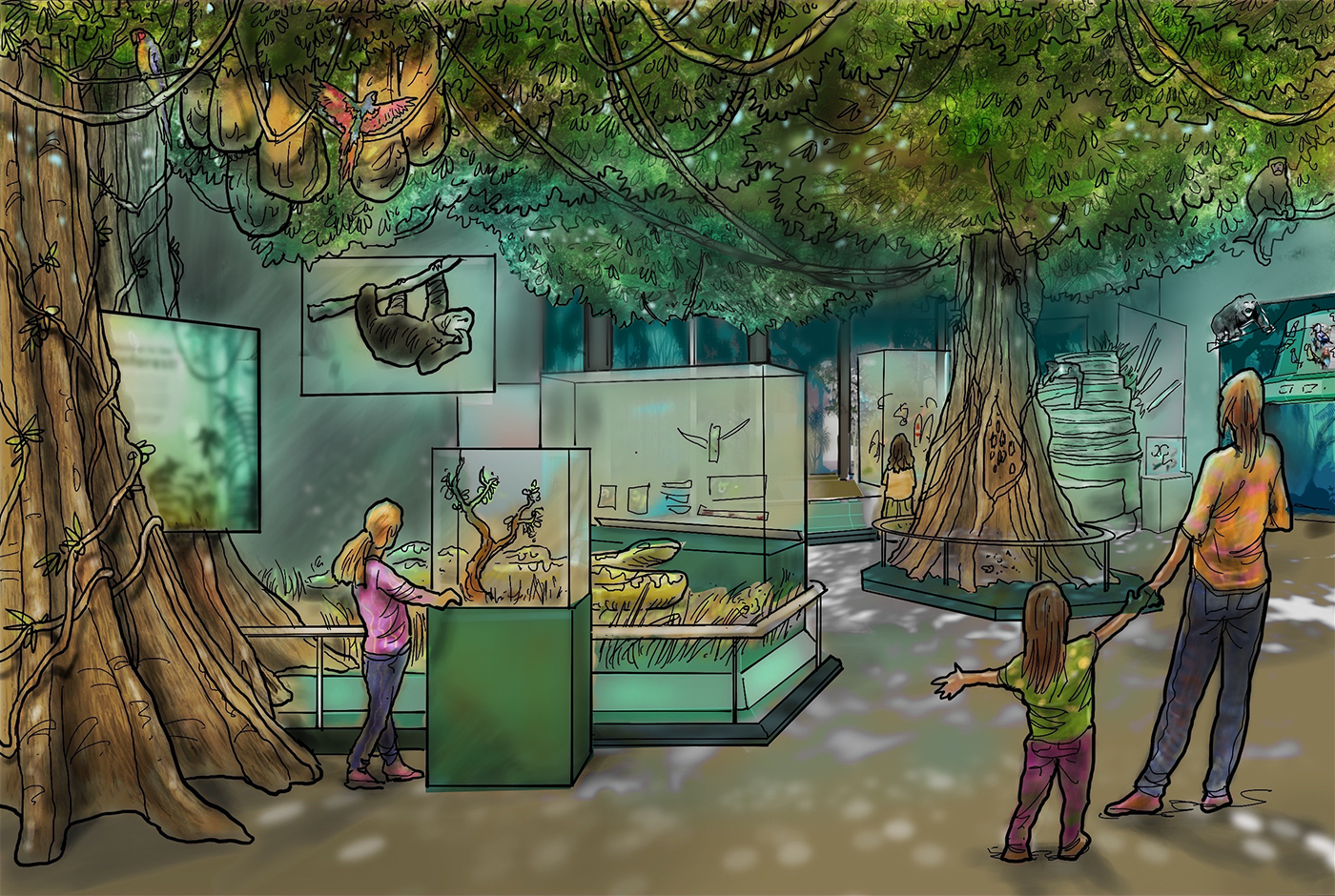 Cultural Connections
Visitors will learn about traditions and practices common in rainforests, including how natural resources support human health and healing through medicinal plants and provide raw materials for the creation of tools. Stories about venomous creatures, medical ceremonies and healing practices, and adornment will also be explored.
Displays will include preserved specimens like beetles as well as cultural items like headdresses and jewelry.
Living Collections
Some exhibits will include living animals, such as poison dart frogs, tarantulas, or other creatures that can be found in rainforests.
Birds
A display of dozens of bird specimens and models mounted above visitors' heads will connect the adjacent Wisconsin Journey gallery to the Rainforest gallery, evoking the annual mass migration toward the tropics that millions of species make each year to escape cooling northern climates.
Butterflies
Found in many tropical rainforests, butterflies have long sparked curiosity and inspired imaginations. In Rainforest, an exhibit will be dedicated to butterflies' global and local diversity, widespread migration patterns, and the differences between butterflies and their cousins, moths. It will also explore the ways in which butterflies have inspired myths and art around the world.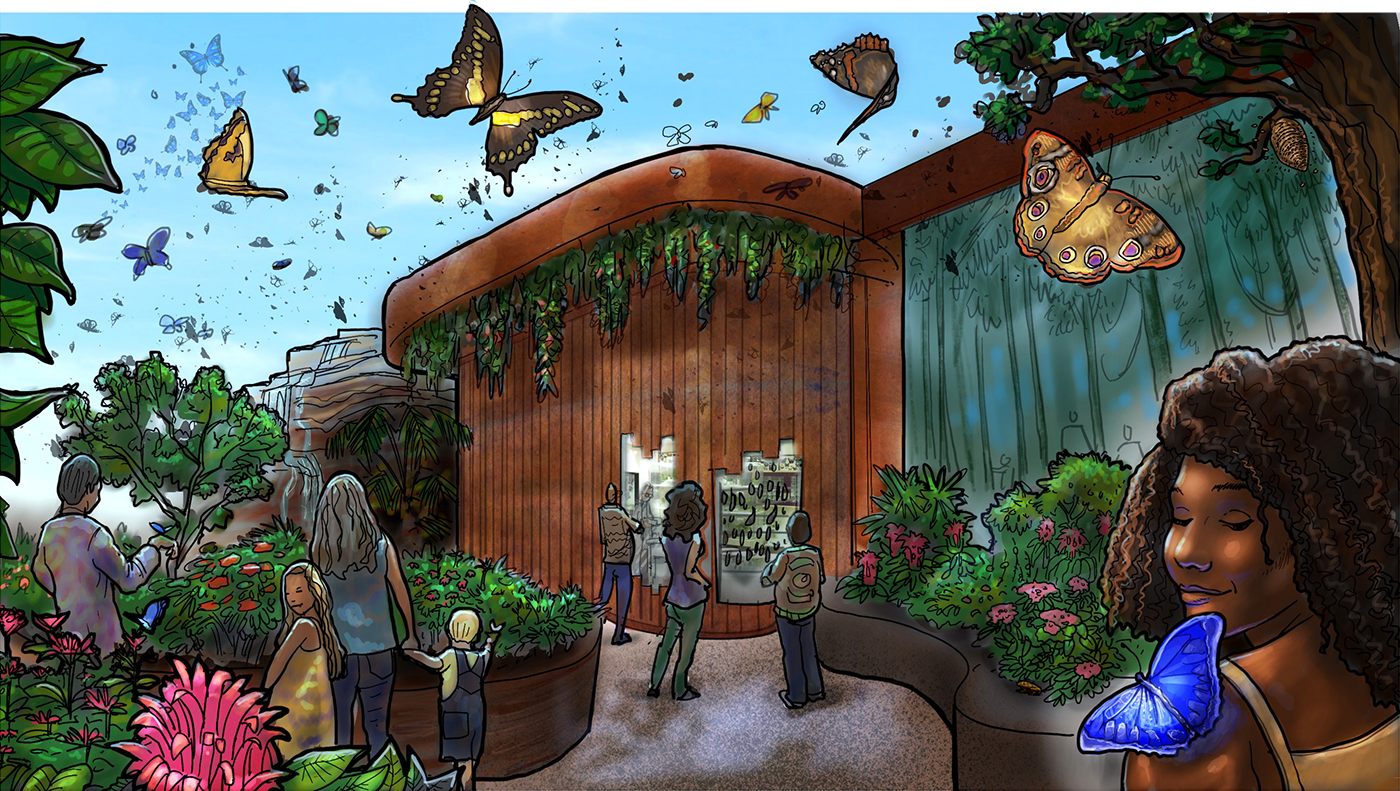 Connected to Rainforest will be an enclosed garden full of freeflying, live butterflies and moths, allowing visitors to experience firsthand many of the tropical species they may have learned about in the Rainforest's exhibits. The Puelicher Butterfly Vivarium will also be thriving with real tropical plants—the food source for these insects.
From the garden, visitors will be able to peer into an insect lab and pupae room to observe the lifecycle of the creatures fluttering around the Vivarium and learn about related research.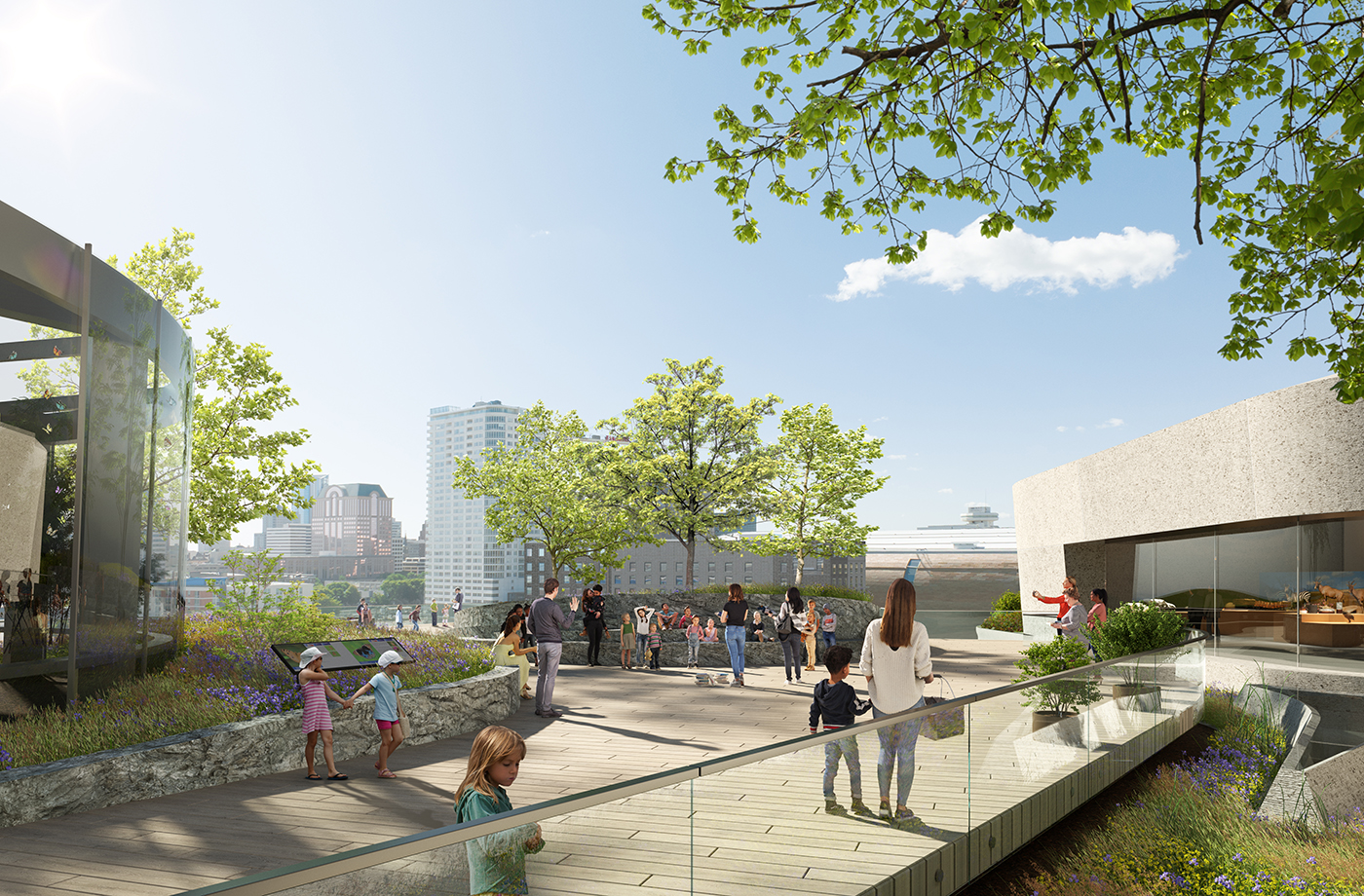 A key architectural feature of the Future Museum, the Bucyrus Rooftop Terrace will reconnect visitors to the outdoors after time spent losing themselves among the galleries and exhibits.
Designed by landscape architects at GGN, gardens on the Terrace will include native Wisconsin plantings and be designed to shift with the seasons.
In addition to space to walk around and sit, the Terrace will function as an outdoor classroom and observation area, allowing visitors to smell, touch, and see the natural world with the Milwaukee skyline as a backdrop.
The Terrace will also be an attractive place for Wisconsinites to gather for special events.