Celebrate the holidays with MPM!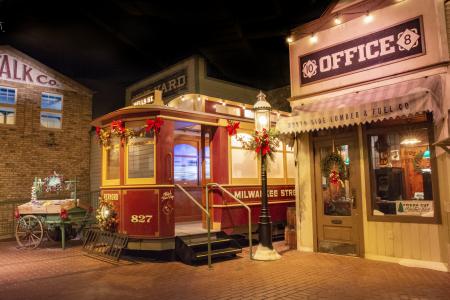 We invite you to make the season a little brighter with our festive events and celebrations.
 
Experience as our turn-of-the-century exhibit transforms into a holiday wonderland.
Join our Educators for fun family programming on the First Floor.
Learn how holiday traditions brought from European immigrants to Milwaukee blended together to create our modern celebrations.
Learn about European holiday traditions from our costumed interpreters!
Find our Educators on the Museum floors with fun activities!
Learn how people and animals adapt to frigid conditions to live, work, play, and celebrate during the winter months!
 
These events are FREE to members!
Become a member today -- membership pays for itself in just two visits.
Join/Renew
Looking for a special holiday gift?
Check out the MPM Marketplace!
Visit