MPM was one of several major American museums established in the late 19th century.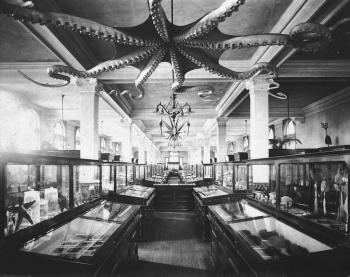 Although it was officially chartered in 1882, its existence can be traced back to 1851, to the founding of the German-English Academy in Milwaukee. The Academy's principal, Peter Engelmann, encouraged student field trips, many of which collected various specimens—organic, geological, and archaeological in nature—which were kept at the Academy. Later, alumni and others donated various specimens of historical and ethnological nature to the collection. By 1857, interest in the collection had grown to such an extent that Engelmann organized a natural history society to manage and expand the collection. Eventually, the collection -- which had come to be informally called "The Museum" -- grew to exceed the Academy's ability to accommodate it. August Stirn, a city alderman and member of the national history society, obtained legislation for the City of Milwaukee to accept the collection and take the measures necessary to establish "a free public museum." The Milwaukee Public Museum opened to the public on May 24, 1884.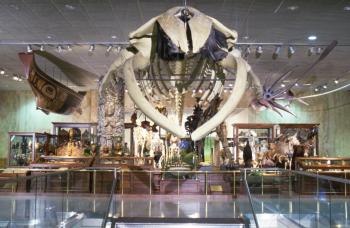 Since then, MPM has grown considerably, with current collections containing more than 4 million specimens. Permanent exhibits are contained in three and a half floors of exhibit area, with additional space for traveling and temporary exhibits. Tour the Museum's 150,000 square feet of exhibit space to visit continents and habitats. Take a small step back in time to the turn-of-the-century Streets of Old Milwaukee, European Village, and to ancient Mediterranean civilizations. Or, take a giant leap back more than 65 million years to The Third Planet and see one of the largest dinosaur skulls ever found. Stroll amid free-flying butterflies from around the world in the Puelicher Butterfly Wing.
Recent Updates
The Streets of Old Milwaukee was renovated and expanded in 2015, reopening on December 11, 2015.
Crossroads of Civilizations opened in 2015.
The Third Planet exhibit's Hell Creek underwent a refresh in early 2017.
Many collections, such as our crawfish and bees, are currently in process of being digitally archived.