Kohl's Thank You Thursdays (KTYT) at MPM are back!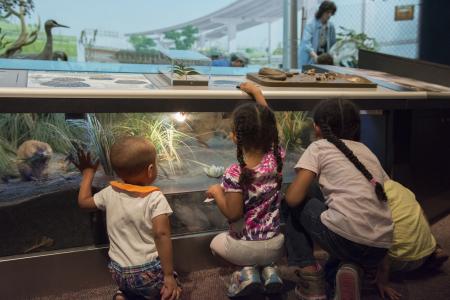 ALL visitors* (excluding groups) receive FREE access to the permanent exhibits of MPM on the first Thursday of every month during Kohl's Thank You Thursday.
*Children must be accompanied by an adult to receive free admission. 
---
Dates and Times
10:00 a.m. to 5:00 p.m.
January 5, 2023
February 2, 2023
March 2, 2023
April 6, 2023
May 4, 2023
June 1, 2023
July 6, 2023
August 3, 2023
September 7, 2023
October 5, 2023
November 2, 2023
December 7, 2023
---
Reservations
Admission is free, but we strongly recommend advance reservations.* Walk-up tickets are not guaranteed.
NOTE: Please stay tuned as future dates are added. Reservations for Kohl's Thank You Thursday can be made 7 days prior to the dates listed above.
Reserve Kohl's Thank You Thursday Tickets
*Children age 0-3 must be accounted for in your total number of tickets when making your reservation.