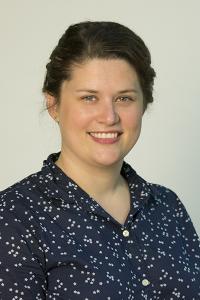 Julia Colby – Collection Manager, Zoology
colby@mpm.edu or 414-278-2760
Research interests include the evolution, phylogeny, taxonomy, and morphology of the beetle subfamily Orphninae (Coleoptera: Scarabaeidae) and the Scarabaeoidea in general. She earned her M.Sc. from the University of Nebraska- Lincoln, and her B.Sc. from the State University of New York College of Environmental Science and Forestry.
---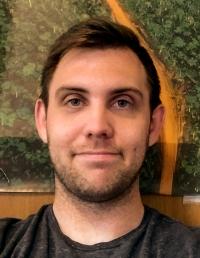 Dr. Nick Dowdy – Post Doctoral Fellow
---
Research Associate
Peter Messer - Carabid Beetle Specialist
Mequon, WI
Dr. Jerome Weis - Insect Ecologist
Milwaukee, WI
Les Ferge - Butterfly and Moth Specialist
Middleton, WI
Emeritus Curators
Susan S. Borkin - Curator Emeritus, Invertebrate Zoology
borkin@mpm.edu
Research focus: ecology and conservation of Wisconsin butterflies, especially the swamp metalmark (Calephelis muticum), Poweshiek skipperling (Oarisma poweshiek) and monarch (Danaus plexippus).
Dr. Allen M. Young - Curator Emeritus, Invertebrate Zoology
young@mpm.edu or (414) 278-2789
Research focus: Tropical insect ecology especially relating to cacao-pollination plus general natural history writing.
In Memoriam – Joan P. Jass
Joan Jass, Curator Emerita of Non-Insect Invertebrates, passed away on December 23, 2012. Joan worked in the Invertebrate Zoology Department at MPM for more than 43 years. A former librarian with the Milwaukee Public Library, Joan began her career at MPM as a scientific assistant hired by William Dickinson in 1968. She eventually worked her way up to curator while also earning a second Masters degree (Zoology) from UWM. As curator of non-insect invertebrates, Joan was responsible for MPM's most diverse group of collections, encompassing 52 zoological classes and totaling more than 242,000 accessioned specimens – from flatworms and sponges to crustaceans, spiders and mollusks. She published more than 62 articles on crayfishes, gastropods, fairy shrimps, sponges and terrestrial isopods. She also made available on-line collection and research information on Wisconsin crayfish, freshwater mussels, slugs and sponges.