Join us in celebrating the Ko-Thi Dance Company's 53rd birthday with drum classes in our newly refreshed Africa touch gallery on the Third Floor.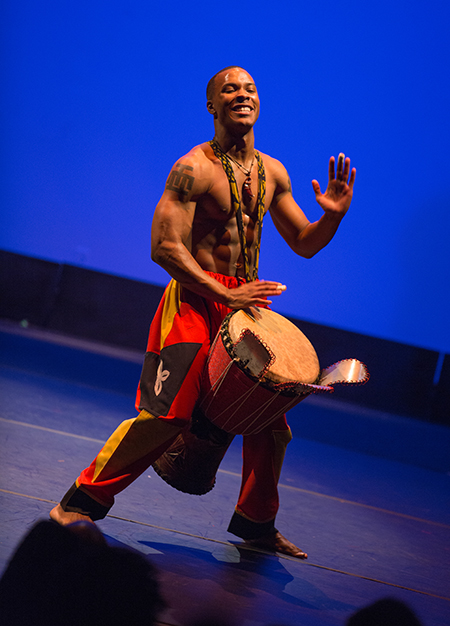 DATE AND TIME
Kohl's Thank You Thursday, May 5, 2022
1:00 - 4:00 p.m.
EVENT DETAILS
This interactive event will be led by Musical Director Kumasi Allen, who will teach visitors about the beloved West African djembe drum. Students will have the opportunity to learn the drum's basic hand patterns as well as a traditional musical rhythm!
Admission to our permanent exhibits and classes are both FREE. Classes will be held every half hour between 2-3:30 p.m. Sign-up takes place onsite only on May 5. Class capacity is 25 per session; first come, first served.