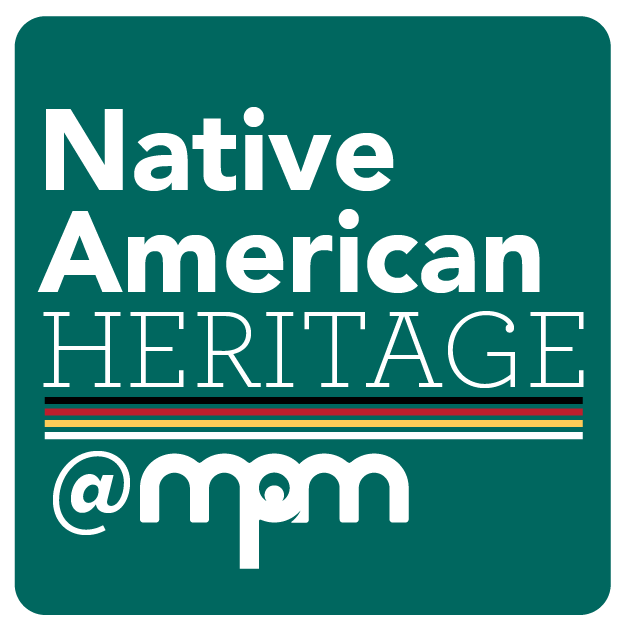 Celebrate the cultures, traditions, and contributions of Indigenous peoples from around Wisconsin and the country by visiting Milwaukee Public Museum for special events throughout November in honor of Native American Heritage Month (NAHM), with generous support from Potawatomi Casino Hotel.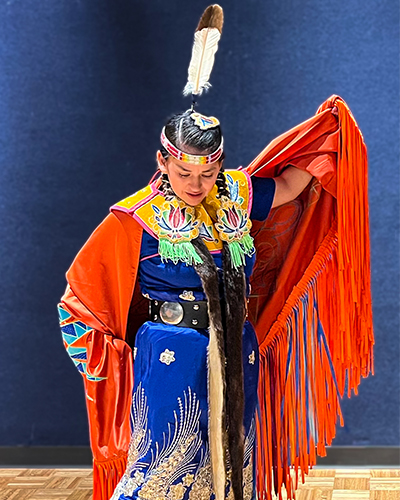 While NAHM is a great way to uplift Indigenous voices and experiences during November, Native American heritage should be recognized and celebrated all year. Ways to show support include joining powwow celebrations, purchasing crafts made by Native American artists, and respecting treaty rights and tribal governments. 
Museum admission is FREE for Wisconsin tribal members all month long. 
Special Events
Thursday, November 2, 11 a.m. - 1 p.m.
Stop by the Second Floor to learn about Native American history, games, and artwork on Kohl's Thank You Thursday; admission is FREE for all.
Ledger Art with Aaron Atencio, MPM's Research Curator of Cultural Sciences
In the 1800s, Plains Indians documented their history by drawing pictures of daily life and events on ledger books that were introduced by European settlers. This form of record-keeping is known as ledger art. Stop by our curator table near the Bison Hunt exhibit to learn more about ledger drawings as a means of heritage, identity, and cultural preservation. A limited number of reprints will be available for those wishing to take some home on a first-come, first-served basis. Read more about MPM's ledger art collection here.
We the People, All the Nations by Jesus Avila, Designer, Creator, & Artist
Local artist Jesus Avila will display and discuss one of 21 cultural and locational murals he and Rodolfo Ramirez have created, called We the People, All the Nations. This piece of artwork honors the depth and history of Native people across the the US. 
Thursday, November 9, 2023, 6:30-8 p.m.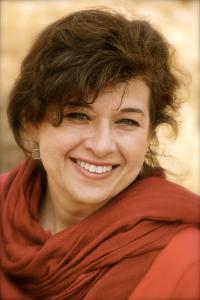 "Returning to the People: How the MPM works with Indigenous groups to bring their history and ancestors home" by Dawn Scher Thomae, MPM Curator of Anthropology Collections
The Native American Graves Protection and Repatriation Act (NAGPRA), passed in 1990, has forever changed the way museums collect, interpret, and care for Native American items. One of the most controversial aspects of this federal law relates to the process used by museums and federal agencies to return certain Native American cultural items and ancestral remains to tribes. This FREE, virtual lecture will provide an overview of the law, how MPM works with the U.S. government and Native groups, and the ways that NAGPRA has impacted MPM's collections, exhibits, and programs.
Every Saturday in November, 11 a.m.
Tag along for a docent tour around the Museum!
This month's tours will explore Indigenous foods of North America, many of which are staples in our home today. Meet in the Second Floor elevator lobby.
Visitor Engagments
Throughout November, educators will be on the exhibit floors talking about different topics that celebrate Indigenous histories, traditional practices, and life in the present day. Stop by this drop-in engagement to learn more.
Exhibits & Collections
We also encourage visitors to explore our permanent exhibits and objects on display that showcase many aspects of Native American heritage.
A Tribute to Survival
Learn more about a modern-day powwow grand-entry scene through this lifelike diorama which uses models of actual local Native people.
Southwest
Learn more about what life was like in the late 1800s and early 1900s on the Hopi reservation in Arizona. Today, the Hopi still live in their reservation lands of almost 2 million acres.
Moccasins
The Museum's collections include moccasins from the 1800s to the early 1900s from the Oneida, Menominee, Potawatomi, Ojibwe, and Ho-Chunk Nations. Explore some of the features that indicate tribal affiliation such as patterns, beadwork, construction style, and more.
Manoomin
Indigenous peoples have harvested manoomin, or wild rice, for generations. Wild rice can teach us about the relationship between humans and the environment, including how human choices can threaten natural resources. Discover how western science and Indigenous knowledge can work together to preserve wild rice for future generations.
External Resources
Check out the following resources to learn more about Native American heritage:
---
Generous support for Native American Heritage Month provided by: