Save the date to celebrate the Milwaukee Public Museum and campaign kickoff.
Support for the Gala assists in maximizing MPM's education and accessibility programs while helping to enhance the Museum's research, collections, and visitor experiences.  We will also kickoff MPM's new museum campaign at this year's event.
DATE AND TIME
Saturday, November 20, 2021
6:00 p.m. - Midnight
 
Sponsorship
Please contact Debbie Mitchelson at mitchelson@mpm.edu or 414-278-6138 to secure your Gala sponsorship.
Presenting Sponsors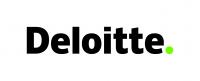 Gala Co-Chairs
Lynn Warner Brengel
Patti Brash McKeithan
Honorary Gala Chairs
Madonna & Jay Williams
Gold Level Sponsors
C.G. Schmidt, Inc.
Kohl's 
Silver Level Sponsors
Patti & Jack McKeithan Northwoods Fund
Bronze Level Sponsors
Associated Bank
Lynn & Douglas Brengel
Walker & Dunlop
Event Sponsorships
Bridgewood Advisors - Signature Drink Sponsor 
Hindman Auctions - Raffle Sponsor 
Russ Darrow Automotive Group - Valet Sponsor 
2021 Gala Committee
Anna Ramirez Baritt
Lynn Brengel*
Candice Elser
Tina Engroff 
Tanja Felton
Sarah Jansen
Laura Keller
Patti McKeithan*
Cheri Newton
Lynn Pearson
Kate Von Behren
*2021 Gala Co-Chairs