Thank you for joining us for our annual Gala, a virtual adventure through Wisconsin to explore our future.
We'd rather be visiting Wisconsin's wonders in person, but to keep everyone safe on our exploration, we invite you to "glamp out" at home. 
Support for the Gala assists in maximizing MPM's education and accessibility programs while helping to enhance the Museum's research, collections, and visitor experiences.
Please save the date for our next Gala on October 8, 2022.
Contact Debbie Mitchelson at mitchelson@mpm.edu for more information.
Thank you to our sponsors!
Presenting Sponsors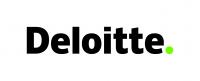 Gold Level Sponsors
Lynn & Doug Brengel
C.G. Schmidt, Inc.
Jenny & Bob Hillis
Husco
Kohl's
Patti & Jack McKeithan Northwoods Fund
We Energies Foundation
Silver Level Sponsors
ALLCON, LLC
Bronze Level Sponsors
Associated Bank
Badger Meter, Inc.
Cudahy Foundation
Ennead
Foley & Lardner
Holz Motors
Kahler Slater
Michael Best & Friedrich
Mortenson
Mueller Communications
Quarles & Brady LLP
Thinc Design
Event Sponsorships
Bridgewood Advisors
Capstone National Partners
Hindman Auctions
Johnson Controls Foundation
Elaine & Gerry Mainman
Russ Darrow Automotive Group