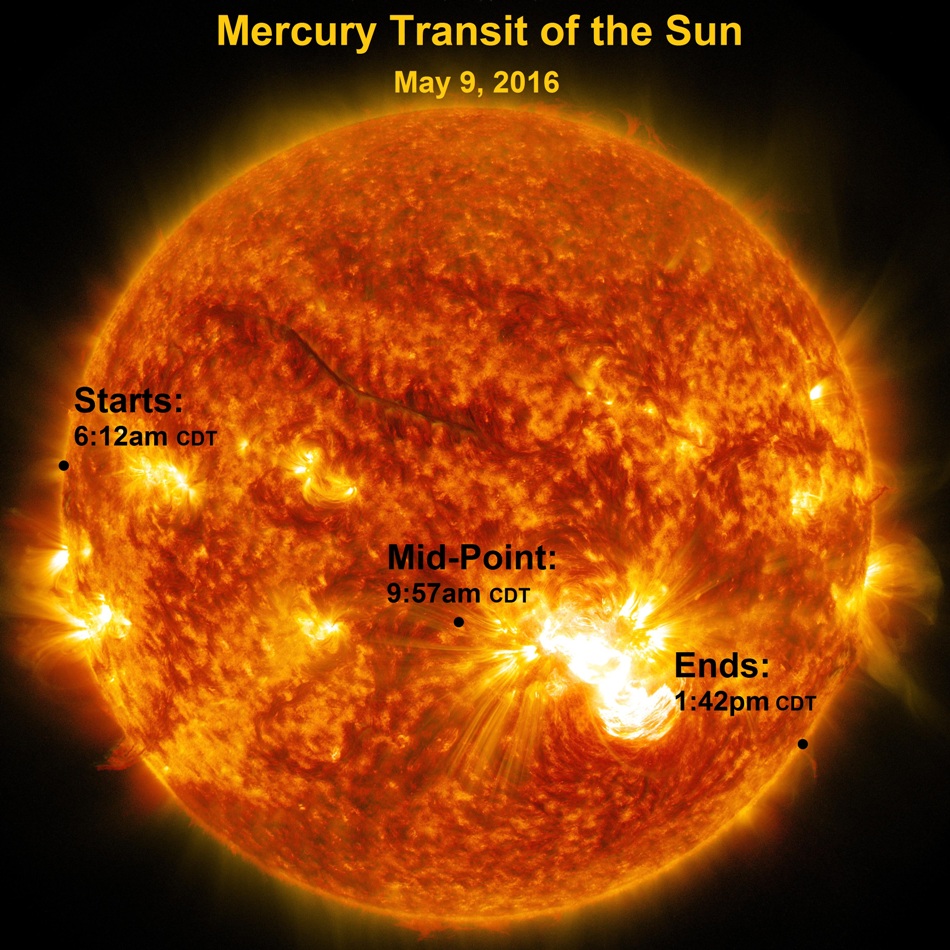 When: Monday, May 9, 6:10 a.m.- 1:45 p.m. 
Cost: FREE
A transit of Mercury occurs when Mercury comes between the Sun and the Earth. On May 9, Mercury will be in transit and we will be able to see its silhouette, which will appear as a tiny black dot, cross the Sun. Weather permitting, MPM will have special filters on telescopes outside the Planetarium to ensure a safe viewing of this amazing sight. 
Rain or shine, the planetarium staff will have a shrunken version of the Solar System on display in the atrium -- including a giant, 10 foot Sun -- from 9 a.m. to 5 p.m.