MPM Experience Pass
Whether you're planning a romantic overnight stay with your loved one or bringing the family for the weekend, MPM is a great way to experience human history and natural science in downtown Milwaukee. As one of the largest human and natural history museums in the country, MPM provides a dynamic and stimulating environment for learning, with something to excite and challenge visitors with a diversity of interests. Tour the Museum's 150,000 square feet of exhibit space to visit Africa, Asia, Europe, the Arctic, South and Middle America, the Pacific Islands, and a Costa Rican Rainforest.
Want to experience the Museum at a discount while staying the night in downtown Milwaukee? Look no further than the MPM Experience Pass! This pass entitles the holder to free admission, a Planetarium program, and a 10% discount in the Giftshop and Café during their visit.

The following accommodations offer this pass when booking an overnight stay with the hotel. Your personalized MPM Experience Pass will be waiting for you when you check in for your stay. Please call or visit the hotel's website to take advantage of this offer.
---
MPM Experience Pass Hotel Partners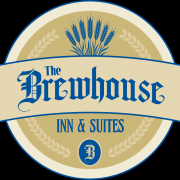 The Brewhouse Inn & Suites 
1215 N 10th St
Milwaukee, WI 53205    
414-810-3350
The Brewhouse is a collection of everything that makes Milwaukee famous – including the brew. Fully equipped kitchenettes in every suite, complimentary continental breakfast daily, complimentary Wi-Fi throughout the hotel and lobby business Center. Prost! Located 0.6 miles from MPM.
---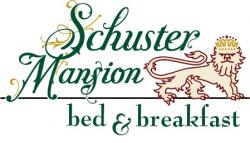 Schuster Mansion Bed & Breakfast
3209 W Wells St
Milwaukee, WI 53208    
414-342-3210
Schuster Mansion offers grandeur history, antiques, exceptional service, and great breakfast. All awaits your stay, with several price plans to fit your needs. The Schuster Mansion wants to make your stay a truly memorable visit that will bring you back again and again. Located 1.7 miles from MPM.
---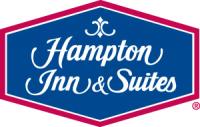 Hampton Inn & Suites Milwaukee Downtown
176 W Wisconsin Ave
Milwaukee, WI 53203
414-271-4656
Enjoy Hampton's complimentary hot breakfast buffet, heated indoor pool with hot tub. Complimentary fitness center on-site, free coffee and hot tea throughout the day in the hotel lobby, and complimentary Wi-Fi throughout the hotel. Friendly service, newly renovated rooms, comfortable surroundings, every time! Located 0.5 miles from MPM.
---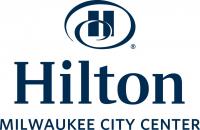 Hilton Milwaukee City Center
509 W Wisconsin Ave
Milwaukee, WI 53203
414-271-7250
The Hilton Milwaukee Downtown hotel is a classic art deco hotel with rich furnishing and distinctive architecture built in 1927. The gracious style of the hotel is reflected in impeccable service and attention to every detail provided by a tenured team of hospitality professionals. Combining 1920's grandeur and elegance with today's modern conveniences, the Hilton Milwaukee Downtown is the premier choice of business travelers and families. Located 0.4 miles from MPM.
---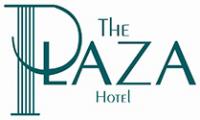 The Plaza Hotel 
1007 N Cass St
Milwaukee, WI 53202
414-276-2101
For those who crave character and authenticity, favor independent boutique hotels, and like to go where the locals go, The Plaza Hotel may be the timeless gem that you've longed to find when visiting Milwaukee. The Plaza Hotel's storied past began in 1924, and has been admiringly preserved and consciously revitalized. Every room features a full kitchen and free wireless internet. The Café at the Plaza is a vintage café and local dining treasure, located in the lobby. Located 1.2 miles from MPM.
---

Courtyard Marriott Milwaukee Downtown
300 W Michigan St
Milwaukee, WI 53203
414-291-4122

Courtyard Marriott's state-of-the-art lobby offers exciting features including flexible work spaces, free Wi-Fi and The Bistro – your destination for breakfast, or drinks and dinner during the evening. Other amenities include an indoor pool, a whirlpool and fitness center. Located 0.6 miles from MPM.
---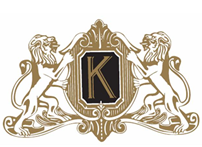 The Knickerbocker on the Lake
1028 E Juneau Ave
Milwaukee, WI 53202
414-276-8500
The Knickerbocker on the Lake is a beautifully restored Classical Revival boutique hotel which retains much of its original charm, including a grand foyer with original terrazzo floors, vaulted ceilings and crystal chandeliers. Located 1.5 miles from MPM.
---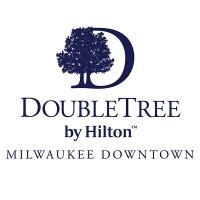 DoubleTree by Hilton Milwaukee Downtown
611 W Wisconsin Ave
Milwaukee, WI 53203
414-273-2950
The DoubleTree by Hilton Milwaukee Downtown provides the ideal location when visiting the Brew City. Located in the heart of downtown Milwaukee and just steps away from many attractions. Enjoy free WiFi and attached restaurant, Avenue Bar & Grill. Located 0.2 miles from MPM.