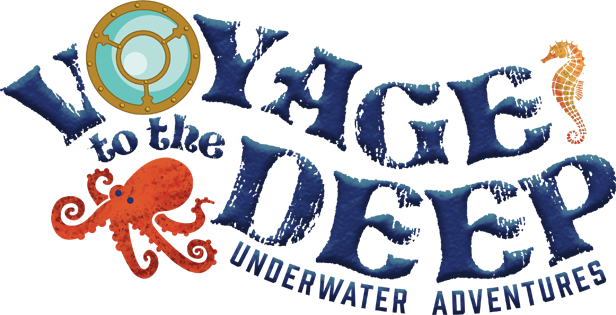 Limited Engagement October 15, 2021 - January 9, 2022
---
Jump aboard our submarine!
This fall/winter at Milwaukee Public Museum, experience Voyage to the Deep — a new traveling exhibition about underwater exploration and adventure of the kind immortalized by Jules Verne's novel 20,000 Leagues Under the Sea. 
Undersea stories of Captain Nemo and his Nautilus submarine still captivate audiences today. Voyage to the Deep focuses on delivering engaging exhibit experiences to present both the fantasy of the novel and the facts of today, allowing visitors to explore Verne's imaginary world and the real-life wonders of the oceans.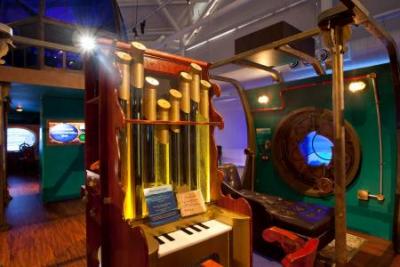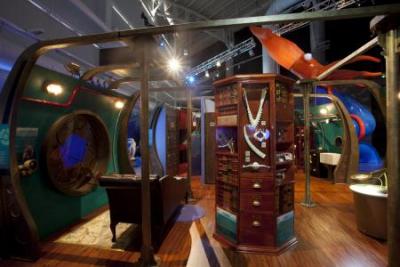 EXHIBIT HIGHLIGHTS
This wondrous exhibition will stimulate your child's imagination by allowing them to roleplay as a submariner encountering all kinds of sea creatures! Transport into a new world through an immersive exhibit experience, engaging displays and tabletops, and hands-on activities.
A fantastical kid-sized submarine allows kids to explore how submarines work, investigate weird and wonderful sea life, and experience what it's like to live on board.
Enter a shark's belly — what did it eat?
Discover Captain Nemo's Cabinet of Curiosities and play his bubbly pipe organ!
Zip down a slide!
Find your way through a kelp forest...
Reveal the sunken city of Atlantis...
...And SO much more!
Educators: This exhibit is also relevant to the school curriculum with strong links to the science syllabus through the built environment (built elements of the submarine and how things work) and the natural environment (life cycles and nature).
Please note: Masks and other COVID-19 policies will be required in this exhibit.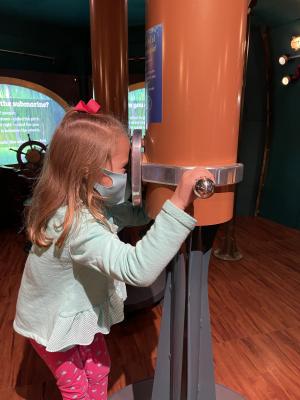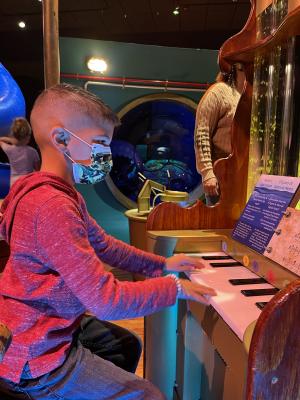 ---
EXHIBIT PROGRAMMING AND RESOURCES
Virtual Resources
A range of online experiences to connect with this special exhibit!
Community Spotlight 
Learn more about organizations in our local and state communities working to preserve water.
---
This exhibit is made possible by our donor:
The Karen J. Glanert Charitable Trust
---
Voyage to the Deep was developed by the Australian National Maritime Museum and is toured internationally by Flying Fish.