The Marketplace gift shop, located on the Ground Floor of MPM, offers a shopping experience as unique as the Museum.
Find items from around the world, or crafted right next door, as well as fun and intriguing children's games, books, and toys. Members receive a 10% discount on Museum shopping.
Have a particular wish?
Call the Marketplace at 414-278-2795 for help with a special gift. Shipping is available upon request.
---
Marketplace Featured Items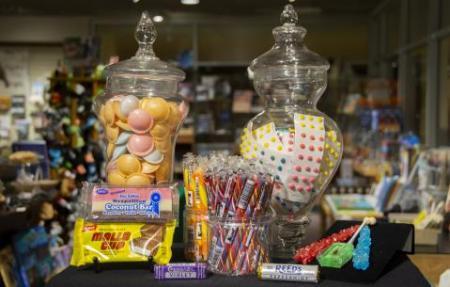 The always-popular Haymarket Candy Store offers a wide variety of candies and treats -- from classic candy sticks, flying saucer wafers, and violet mints to everyone's favorite middle-school memory, scorpion suckers! Old-fashioned toys and books are also available. And cats!
---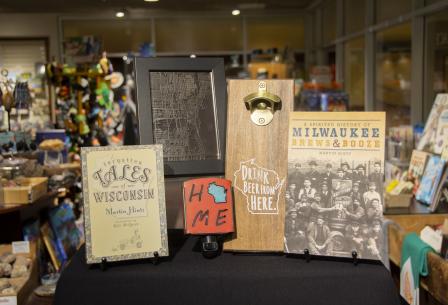 For fans of local history, we offer a wide selection of books on the history of Milwaukee and Wisconsin. Learn about the history of brewing, Milwaukee during World War II, or the "wicked" side of Wisconsin history. 
---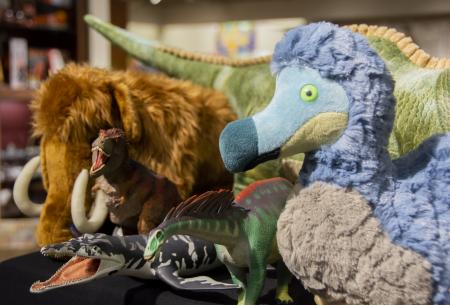 Where else but the Milwaukee Public Museum are you going to find a stuffed dodo bird? We offer a wide range of uncommon stuffed and replica animals. Not just for kids -- a kronosaurus makes for a fine paperweight! Take home your own favorite extinct animal.
---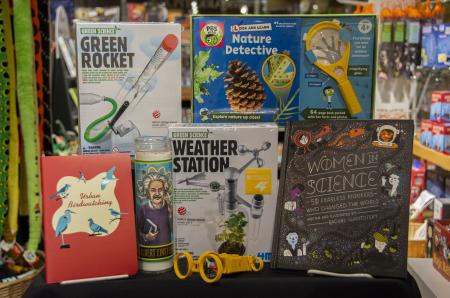 Inspire and nurture your budding scientist!  Weather they enjoy birdwatching, rocketing into nature, or fearlessly changing the world, it's all relative at the Milwaukee Public Museum.