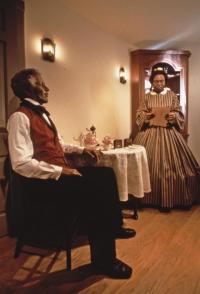 Join MPM Educators this Martin Luther King, Jr. Day from 11 a.m. to 3 p.m.!
Watson House - Explore the Watson's family history in the Streets of Old Milwaukee through images and objects that illustrate this vibrant era in the city's black heritage! Sully and Susanna Watson took their family from the oppressive conditions of antebellum Virginia in 1834 and, after several years in Ohio, arrived in Milwaukee in 1850. Through skilled labor and business entrepreneurship, the couple played a vital role in establishing Milwaukee's black middle class.
Arctic Life - For centuries, the inhabitants of the Artic have relied on sled dogs as a means of transportation. Find out about this progression from long ago, all the way up until the present day.
Free with general admission.