The Milwaukee Public Museum is thrilled to kick off a partnership with America's Black Holocaust Museum (ABHM) for this month's theme: Black History Month.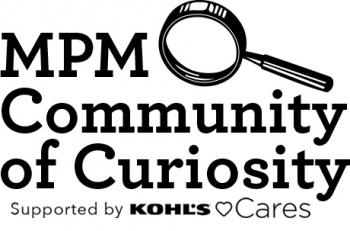 The two museums will also host Nelson Mandela: The Official Exhibition, which tells the story of Nelson Mandela and his fight for justice, coming to MPM Spring 2021. MPM will continue to work with ABHM beyond this limited-engagement exhibit, as the Museum plans for its future. This partnership will inspire conversations, programming, and exhibits for generations to come.
---
Family Resources
Partner Spotlight: America's Black Holocaust Virtual Museum and Programs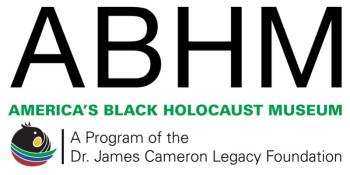 With more than 3,300 pages of content, ABHM's recently upgraded virtual museum explores more than 400 years of history, with the primary goals of educating and creating space for racial repair, reconciliation, and healing. ABHM's virtual museum is a valuable resource for the growing demand for accurate information and dialogue on the complex issues surrounding race, equity, and injustice in the United States.
Join ABHM each week during Black History Month for a free series of virtual conversations and programs to celebrate Black history as an integral part of American history. 
Partner Resource: Dr. James Cameron Pamphlet Collection at Milwaukee Public Library
The Dr. James Cameron Pamphlet Collection is made up of 38 self-published pamphlets by civil rights activist Dr. James Cameron (1914-2006). Dr. Cameron was the only known survivor of a lynching and the founder of the America's Black Holocaust Museum in Milwaukee, WI.
A self-taught historian and lecturer, Cameron devoted his life to raising Americans' consciousness and conscience about the legacy of slavery and educating the public about the injustices suffered by people of African descent in America.
Topics addressed in the pamphlets include slavery, the Civil War, Reconstruction, lynching, the Ku Klux Klan, the Civil Rights, and Milwaukee police/community relations. These pamphlets provide a unique perspective of American history and an unabashed critique of the social issues of the day.
Birding
Hear about John C. Robinson's book, Birding for Everyone - Encouraging People of Color to Become Birdwatchers. Find out how you can become a novice birder!  Create your own birding Field Notebook to get started.
Milwaukee Public Library Reading List
Want to learn more about this month's theme? Milwaukee Public Library has put together a list of recommended reading for both children and adults. 
---
Exhibit Highlights
The Watson Family
Sully and Susanna Watson took their family from the oppressive conditions of antebellum Virginia in 1834 and, after several years in Ohio, arrived in Milwaukee in 1850. Through skilled labor and business entrepreneurship, the couple played a vital role in establishing Milwaukee's Black middle class.