Let MPM bring the Museum learning experience to you!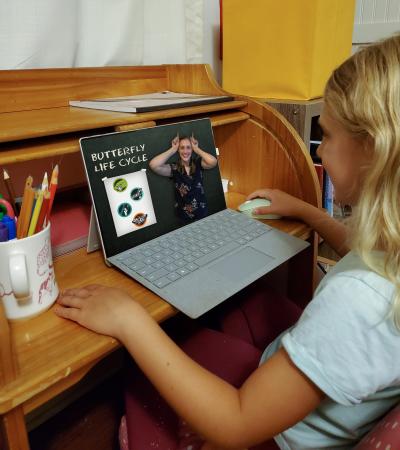 Whether students are at home or in the classroom, MPM has many virtual learning opportunities to keep students engaged and connected to the best that MPM has to offer.


MPM on the Move 
The MPM on the Move outreach program seeks to improve natural science literacy. All of our programs are led by our experienced and talented Educators, and can be adapted for different age groups.
Programs include:
Beautiful World of Butterflies
Get Wild in Wisconsin
Mummies Mania 
Digging up Discoveries
Dinosaur Hunt
Programs are available as live-streamed virtually into your classroom or conducted while students are working remotely. 


Planetarium Programs 
We are excited to offer classrooms the opportunity to explore the universe virtually!
Book a Live Virtual Wisconsin Stargazing Show
The universe is at your command in this virtual 45-minute tour of the current night sky with Planetarium Director Bob Bonadurer. As your class stargazes, any "side-trips" into space are welcome! Visit any cool space-place you want. 
Rent a Pre-Recorded Planetarium Program for Your Class
Looking for a pre-recorded option for your class? Rent one of our amazing shows - we've got something for every grade level!
New Virtual Program, Stargazers of Africa
Explore many inspiring connections between the stars and the people across the great continent of Africa. Then, join Planetarium Director Bob Bonadurer for an in-depth look at the southern skies.
Special Exhibits
Connect your classroom to Nelson Mandela: The Official Exhibition, which was hosted at MPM in Spring 2021 in partnership with America's Black Holocaust Museum.
Live Twitter Reenactment
Check out this free annual event based on history and conducted via social media!