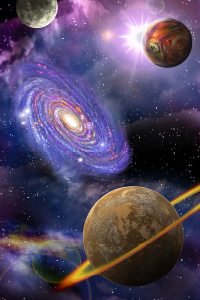 During this 45-minute live program, the big dome will not only show you the stars seen from Wisconsin, it will take you there! Venture down a black hole. Gasp at a supernova. Explore our galaxy and beyond in this dynamic trek through the cosmos. The tour guide will even take special side trip requests from its passengers! For grades 7 and up.
We are teaming up with Quizmaster Trivia for a one-time quiz night featuring our collections!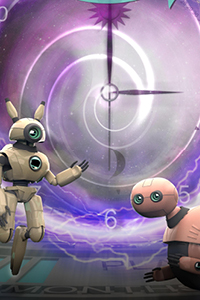 Time impacts us everyday -- but what is it exactly? Where does time come from? Explore these mysteries and many more in the Planetarium's newest creation. Join friendly robots Tortoise and Hare in their voyage around the Earth and beyond to discover the wild origins of time! Grades 3 and up.
Showing June 15 - October 4, 2019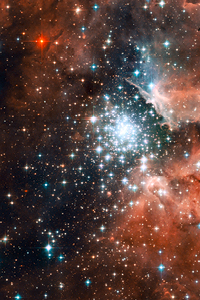 Take a wondrous journey through the world of color and beyond!  Discover why the sky is blue, why Mars is red, and more. Explore the invisible universe! Tour within a plant leaf and voyage inside the human eye.  Investigate x-rays at the doctor's office and in a monstrous black hole. You'll even witness the real color of an ancient dinosaur!
Showing March 30 - June 14, 2019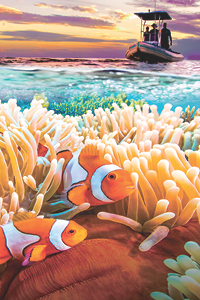 Every year, millions of visitors travel by way of fins, flippers, and feet to see one of the seven wonders of the natural world: the Great Barrier Reef – a living treasure trove of biodiversity. There is still so much to learn, and knowledge is the key to understanding more about this living Eden. A thriving metropolis populated by a cast of characters straight out of an adventure novel – heroes, bad guys, sidekicks, lovers, and clowns – they're all players in this vast underwater drama. Today, a new generation of reef guardians are committed to protecting this marine reserve, making a difference and sharing their knowledge of this extraordinary ecosystem, the beating heart of the reef. Learn how this amazing sanctuary has endured for thousands of years and will continue to do so far into the future.
Showing March 30 - September 26, 2019
Explore the wilds of America in this  film as big as the outdoors!
Narrated by Academy Award® winner Robert Redford, National Parks Adventure takes audiences on the ultimate off-trail adventure into the nation's awe-inspiring great outdoors and untamed wilderness. Immersive cinematography takes viewers soaring over red rock canyons, hurtling up craggy mountain peaks, and into other-worldly realms found within America's most legendary outdoor playgrounds. Celebrate the 100-year anniversary of the national parks with world-class mountaineer Conrad Anker, adventure photographer Max Lowe, and artist Rachel Pohl as they hike, climb and explore their way across America's majestic parks in an action-packed expedition that will inspire the adventurer in us all.