Father. Political prisoner. International idol. Statesman. Icon of the struggle against oppression. Revolutionary.
This exhibit has closed.
---
Limited Engagement
April 23 - August 1, 2021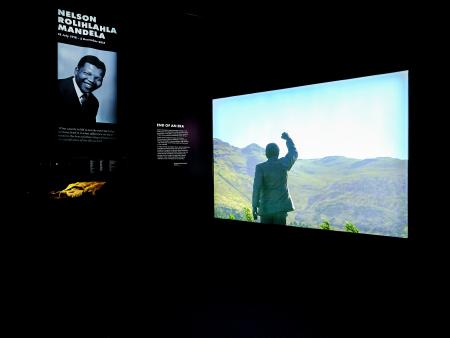 The Milwaukee Public Museum and America's Black Holocaust Museum are partnering for the United States debut of Nelson Mandela: The Official Exhibition, a new, global-touring exhibition that takes visitors on a personal journey through the life of the world's most iconic freedom-fighter and political leader. Designed to educate, entertain, and inspire, this immersive and interactive exhibition features previously unseen film, photos, and the display of more than 150 historical artifacts and personal effects on loan from the Mandela family, museums, and archives worldwide.
Through a series of immersive zones – each one a dramatically different experience – the narrative takes us on a journey through a remarkable life and provides fresh insight into the people, places, and events that formed his character and the challenges he faced.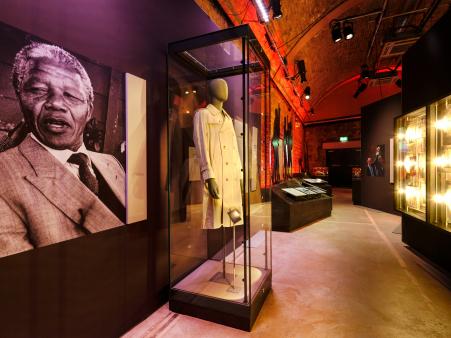 Discover Nelson Mandela's epic story of heroic struggle, forgiveness, and compassion explored in new, personal, and revealing ways.
Visitors will go back in time to the rural childhood home that shaped the great leader that he became. See the years of turbulent struggle against the apartheid regime and learn how his remarkable spirit remained unbroken, but at great personal cost. Relive the global celebration of his release after 27 years in prison, and his historic ascent as South Africa's first democratically elected president.
With wisdom from the man himself plus exclusive insights from his family and those that knew him best, visitors will see Nelson Mandela in a new light. A century since his birth and seven years since his passing, what does "Nelson Mandela" mean today, in a world where inequality and injustice are still rife? Mandela: The Official Exhibition asks these difficult questions and examines his legacy. Nelson Mandela's values and unshakable belief in a better world are as vital now as they were during his lifetime.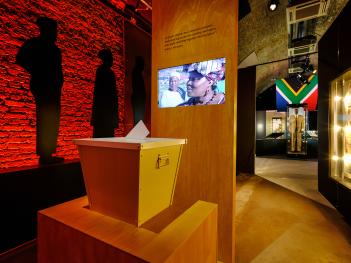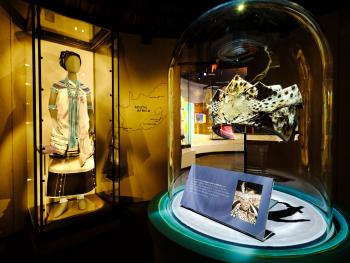 ---
Community Council
The Mandela: The Official Exhibition Advisory Council members are proud to make this exhibition as meaningful as possible for the community.
Honorary Co-Chairs
Billye and the late Henry "Hank" Aaron (photo credit: Milwaukee Brewers Baseball Club)
Lieutenant Governor Mandela Barnes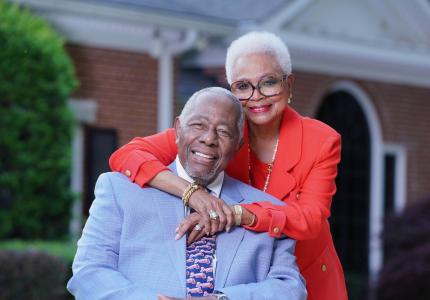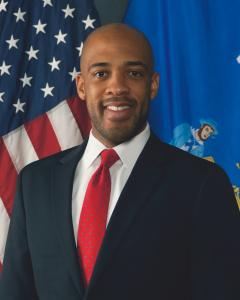 MPM is joining with our country in mourning the loss of Hank Aaron, a champion of civil rights and social justice. Milwaukee was blessed by his life and career in our city, and MPM was blessed by his early and enthusiastic support of us hosting the world premier of this exhibit. His legacy will live on.
Generous Support Provided by:



Bader Philanthropies, Inc.
Brewers Community Foundation 
David & Madeleine Lubar, Susan Lubar, and the Joan Lubar and John Crouch family
US Bank
Schoenleber Foundation
Generac
Alvin & Marian Birnschein Foundation
Bert L. & Patricia S. Steigleder Charitable Trust
Ralph & Margaret Hollmon
Official Hotel Partner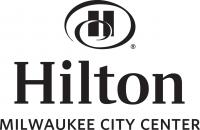 ---
Exhibit Programming
We're challenging you to continue Nelson Mandela's journey and take our "My Mandela Pledge"!
What's going on around Wisconsin in conjunction with this exhibit?
For Teachers
Educator Resources
A range of free programs, resources, and virtual experiences to connect your students with this exhibit.
MPS Curriculum Resources
These specially designed activities connect the MPS 4th-grade People Protest for Change unit to this exhibit.
---
In Association with: