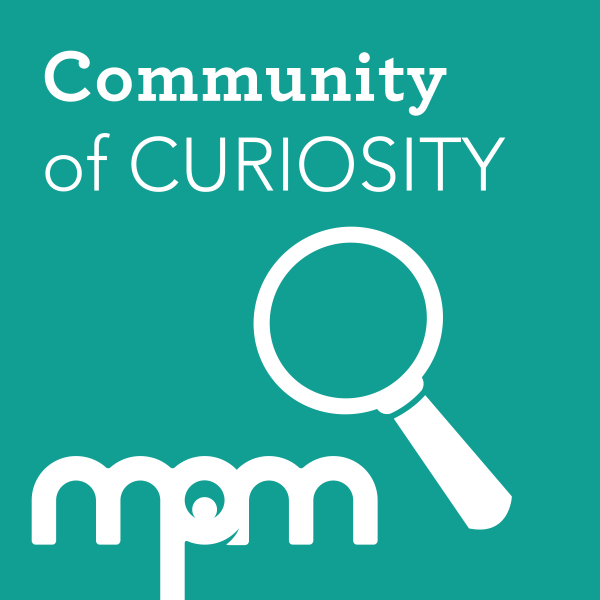 This month, we celebrate the many cultures found in our European Village exhibit.
Explore our programming and resources below!
At the Museum
VIRTUAL EUROPEAN VILLAGE ALIVE!
The American holiday season was shaped, in part, by the thousands of Europeans who immigrated here in the 19th century. Join our docents virtually and immerse yourself in the numerous holiday traditions featured in this exhibit! This beloved offering is now self-guided, making it possible to visit all season long. Bring your smartphone to unlock content using QR codes on each of the featured homes.
DECK THE STREETS OF OLD MILWAUKEE
Through January 22, 2023, Visitors are invited to experience the magic of the season inside the Streets of Old Milwaukee and European Village, where the turn-of-the-century exhibits have been transformed into a holiday wonderland. Hear classic yuletide carols playing as you meander past storefronts decked out in garland, wreaths, bells, and ribbons. Several items from MPM's collections that are usually kept behind the scenes will also be on display, including vintage greeting cards and the Christmas plate inside Granny's house.
VISITOR ENGAGEMENTS
Educators will be available for interactive programming Thursdays and Fridays in December from 10:30 a.m. -12:30 p.m.
The Sami
Stop by to learn about the winter traditions and lifestyles of the Sami, an Indigenous people who live primarily in northern Finland, Sweden, Norway, and Russia. Engage with our educators to learn more about this unique group of people, address some common misconceptions, and view rare artifacts seldom on display.
Community Science
Have you ever wanted to get involved in scientific research? Join us to learn about bird migration, community science, and ways to get involved in scientific research monitoring birds in your community.
MUSEUM TOURS
Meet on the First Floor, Saturdays throughout December (except Christmas Eve and New Year's Eve) at 11:00 a.m.
Capacity is 25 visitors; reservations onsite or by calling 414-278-2728 are strongly recommended.
Holidays in History
Learn how the holiday traditions that were brought by European immigrants to Milwaukee blended together to create our modern celebrations.
HIDDEN GEM
Holiday Cards
Do you know how Christmas cards got started? In the Streets of Old Milwaukee era, associates commonly exchanged New Year's cards according to very strict standards of etiquette and protocol. Discover the where, when, and why of this holiday tradition through a close-up experience with unique, rarely seen vintage holiday cards from the Museum's History collections.
Special Events
HOLIDAY CONCERT
For the first time since COVID, we're bringing back our annual holiday concert in partnership with the Florentine Opera Company, Milwaukee's oldest performing arts organization! The Opera's Baumgartner Studio Artists (four singers and one pianist) will perform 30-45 minutes of seasonal hymns for visitors in front of the Puelicher Butterfly Vivarium.
This event is included with general admission.
Date and Time
Wednesday, December 14
2:00 - 3:00 p.m.
WINTER BREAK
Join Museum volunteers and educators for special programming when you visit MPM during winter break! Learn about holiday cards and the Sami peoples.
Date and Time
December 28-31
11:00 a.m. - 3:00 p.m.
At Home
Can't make it to MPM? Missed us on the floors? Watch our video instead!
The Sami are an Indigenous group of people native to the Arctic. MPM maintains the largest collection of Sami artifacts in North America. Watch this video to learn a little bit about Sami history, what our collections can tell us, and why it is important to look further.
ONLINE MARKETPLACE
Just in time for the holiday shopping season, the MPM gift shop has launched an online store! Purchase MPM-branded items, like a Snake Button sweatshirt, Streetcar coffee mug, T. rex scarf, and more. Start creating your wish list! Members receive a discount at checkout.
Need more gift ideas? Keep the spirit of discovery alive with the gift of membership!
FAMILY ACTIVITIES
Trolley Postcard
Download and decorate a postcard from the Streets of Old Milwaukee. Use it to send season's greetings to your friends and family, MPM-style!
Documenting Your Story
Record or celebrate your family traditions! They might be connected to a holiday, event, or anything else that fits with your personal stories and experiences.