We're exploring the space where science and culture intersect, and we're doing it over drinks - from home! 
Grab a brew (or root-brew!) and meet us online. This virtual lecture series features some of the best minds in science. From the sensation of being hugged by an octopus to quantum mechanics, Science on Tap looks to answer questions you never knew you had!
---
Upcoming Events
Date and Time
Thursday, April 29, 2021
7:00 p.m. virtual Zoom lecture
Cost and Tickets
Members FREE; non-member price is $5 per household. To purchase for groups of 10+ (non-household, $20), please call 414-278-2728 during Call Center hours (Monday-Friday, 9:00 a.m. to 4:00 p.m.).
Details
"Common Wonders" 
Thor Hanson, Independent author and biologist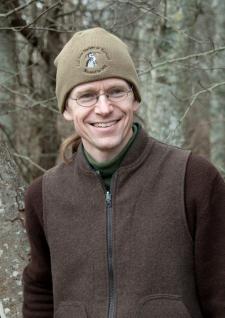 Author and biologist Thor Hanson is fascinated by things like feathers, seeds, and bees – everyday objects that transcend the boundary between the human world and the natural world. We never stop to think about the cotton in our pajamas or the poppy seeds in a piece of cake. But if we do take the time to pause and investigate, we find that these common wonders are touchstones to the natural world; they reveal incredible secrets about evolution and biology – nature, and our connections to it. And in today's increasingly indoor, media- and technology-focused world, we need those touchstones more than ever before. 
With stories and pictures from his research and award-winning books, Hanson's presentation is a fertile reminder of how close we are to nature, wherever we happen to live.
About the Speaker
Thor Hanson is a Guggenheim Fellow, a Switzer Environmental Fellow, and winner of the John Burroughs Medal. His books include Buzz, The Triumph of Seeds, Feathers, and The Impenetrable Forest as well as the illustrated children's favorite Bartholomew Quill. Thor's work has been translated into more than 10 languages and earned many accolades, including the Phi Beta Kappa Award in Science and three Pacific Northwest Book Awards. He co-hosted the PBS Nature series American Spring Live, and has been a guest on programs ranging from Fresh Air to Science Friday, On Point, and Book Lust with Nancy Pearl. Hanson lives with his wife and son on an island in the Pacific Northwest.
---
Past Events
February 18, 2021 - Robin Wall Kimmerer - "Braiding Sweetgrass: Indigenous Wisdom, Scientific Knowledge, and the Teachings of Plants"
October 22, 2020 - Nalini M. Nadkarni - "Tapestry Thinking: Weaving the Threads of Rainforests and Humans"
January 16, 2020 -  Dr. Jo Handelsman  -  "Soil: A Precious Resource Under Threat"
October 17, 2019 - Dr. Cheryl Y. Hayashi - "Secrets of Spider Webs"
April 11, 2019 - Dr. Mark Siddall  - "Toxic Tales Through Time"
February 21, 2019 - Corey Jaskolski - "Technology for Exploration"
November 15, 2018 - Dr. Merlin Tuttle -  "The Incredible World of Bats — Why We Need Them"
March 29, 2018-  Dr. Takeshi Inomata - "Clues to the Origins of Maya Civilization Revealed"
November 2, 2017 - Dr. Justin Vandenbroucke - "Neutrino Astronomy at the South Pole"
September 28, 2017 - Mary Roach -  "Grunt: The Curious Science of Humans at War"
April 27, 2017 - Jennifer Casey - "The Nature of Slow Food"
March 16, 2017 - Michael E. Mann, PhD - "The Madhouse Effect"
And more!
---
Official Science on Tap Media Partner: