For September, we're looking at all things flora and fauna in Wisconsin!
This month's featured exhibit is our Second Floor's Wisconsin Woodlands. Understanding our state's natural environment is both exciting and essential.
---
At the Museum
 
Exhibit Highlights
What to Look For
Whether it's your first visit or your 50th, there's always something new to discover in our exhibits. Join our docent Paul as he highlights small but fascinating details found in the Wisconsin Woodlands exhibit and what those details tell us about our State's wildlife.


Exhibit Resource
Explorer Guide*
An ecosystem is a community of plants and animals living together in an environment. This guide will act as a reference as you explore the Museum's Second Floor. Here you will encounter a variety of ecosystems and experience the diverse flora and fauna that can be found in the smaller habitats within each.
*This guide was created pre-COVID. While all the information is factual and correct, MPM has since instituted one-way policies for the safety of our guests and staff. Please take that into advisement while using this guide on the exhibit floor; you may not pass cases as originally planned. We are looking to update guides as necessary. Thank you for understanding.
Member Perk
"On Wisconsin" Clue Crew
Do you know Wisconsin's official nature symbols? Members will receive a digital copy of Clue Crew to help solve the clues and become an expert on the ones on display right here at MPM! Clue Crew will be sent to all current members in September's member email.
Not a member yet? Get access and other perks when you join today! Your membership supports the Museum while giving you special benefits. Click here for details. 
Clue Crew is made possible by our donor: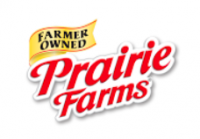 ---
At Home
Family Resource
Leaf Identification Booklet
Scientists or nature-enthusiasts often use field guides to help them understand what they find in nature. Next time you're outside, grab MPM's handy Leaf Identification booklet, and use it to identify and understand the trees in your own local ecosystem!
Web of Life Activity
The natural world is wonderfully complex and interconnected. Use our guide to learn more about different ways plants and animals interact with one another. Fill in our Web of Life activity to examine the connections in your own local ecosystem.
Biodiversity Bingo
Get outside and enjoy the fresh air with MPM's Fresh-Air Bingo! Play along by looking for plants, animals, and other things in your neighborhood, and use the questions to help you explore more. Bring a magnifying glass (if you have one) for a closer look. 
Press Your Own Plant Specimen
Begin your own pressed-and-preserved plant specimen collection right at home with this activity! Learn how with our tutorial video.


Trivia Night
Bring bar trivia home to you! Get some friends together (remotely) and use MPM's trivia to combine the unique experience of a visit to the Museum with the fun of trivia night at the bar.   
Collections & Research Connections
Question with an Expert
What are some common Wisconsin trees you would find on a nature walk? Dr. Chris Tyrrell, MPM's Botany Research Curator, tells us from his home in this edition of Question with an Expert. 


Diorama challenge
Bears & Bees
This month, we are challenging you to re-create one of our most famous dioramas at home! Use anything that you have on hand to re-create the Bears and Bees diorama found on the Second Floor. Are you going to act it out? Stage a scene? Show us your creations through one of our social media channels or send it to communications@mpm.edu and we'll share it!

Adult Event
Read, Think, Chat
Join us from your computer or mobile device for Read, Think, Chat with MPM! This is an informal community discussion about recent science journalism, facilitated by MPM Educator Jackie Kelly and including expert perspective from MPM Research Associate Dr. J.J. Weis.