November is National Native American Heritage Month! 
This month is a time to reflect on and recognize the significant contributions Native Americans have made and continue to make in the United States. Our featured exhibit is A Tribute to Survival. We invite you to join us in learning and exploring!
---
Exhibit Highlights
A Tribute to Survival Tour
This exhibit's overarching message is that Native Americans are still here and have survived and thrived against many attempts to eradicate and assimilate them into the dominant society. Join MPM docent Ilka Pollock as we look closer at some of the unique stories found here.
---
Exhibit Resource
A Tribute to Survival Guide
The exhibit, now celebrating its 27th year, stands as a testament to the resilience of the Native American tribes who have survived and endured attempts to assimilate or eradicate them. Download this guide to learn more about the inherent richness, complexity, and endurance of Native American cultures prior to and throughout European contact.
---
Member Perk
"Sports Pages" Clue Crew
Members can print out this Clue Crew (emailed by November 1) and bring it to the Museum to solve the clues and learn about the sports featured in our Second Floor exhibits!
Not a member yet? Get access and other perks when you join today! Your membership supports the Museum while giving you special benefits. Click here for details. 
Clue Crew is made possible by our donor: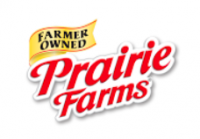 ---
Family Resources
Wisconsin Projectile Point Identification
Projectile points, commonly called arrowheads, are tools of finely chipped, pointed stone that are attached to the ends of spears and arrows. One of the oldest and most-common archaeological artifact types, they are used for hunting animals as well as fishing and in defense. Familiarize yourself with the Projectile Point Flowchart. Then, from memory, draw a line to match the projectile point to its type in the matching game!
Science and Culture of Birchbark Canoes
Birchbark canoes are an amazing technology created and used by Native American peoples. Explore the history, science, usage, and creativity of canoes through this interactive activity that includes reading, videos, science experiments, and a creative opportunity.
Learn More
Canoe Craft
Experiment
---
Trivia Night
Bring bar trivia home to you! Get some friends together (remotely) and use MPM's trivia to combine the unique experience of a visit to the Museum with the fun of trivia night at the bar.
---
Collections & Research Connections
Online Resources
The Milwaukee Public Museum is proud to house and care for Native American artifacts and objects. Browse additional resources and information.
The Making of Tribute
Learn more about the making of A Tribute to Survival through this video created alongside the exhibit.
---
Adult Events
Lunch & Lecture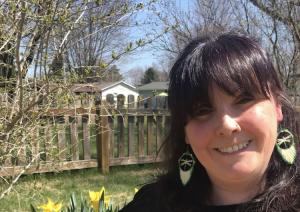 "Stereotypes, Biases, Myths, Oh My!"
Dr. Heather Ann Moody
Based on personal experiences within classrooms at UW-Eau Claire and K-12 classrooms in the Chippewa Valley, Dr. Moody will provide insights on common misconceptions regarding Tribal Nations. She will also provide guidelines for incorporating Native content within classrooms.
To maintain the health and safety of our guests and staff, this fall's Lunch & Lecture programs will be conducted online, and as a temporary measure, we have put the post-lecture lunch or an onsite tour on hold.
Date and Time
Tuesday, November 10, 2020
11:30 a.m.
 
Live Twitter Reenactment
Follow along as history students from UW-Milwaukee share their original research through a historical reenactment on Twitter! This year's re-enactment will be of the first official weather forecast in the United States, issued on November 8, 1870 by Milwaukee naturalist Increase Lapham. You'll see a series of first-person tweets from different real and fictionalized historical figures, based on the students' original research, about their part in this landmark moment that made the weather more predictable for everyone. Follow along the morning of November 5 on Twitter at #MKE70.