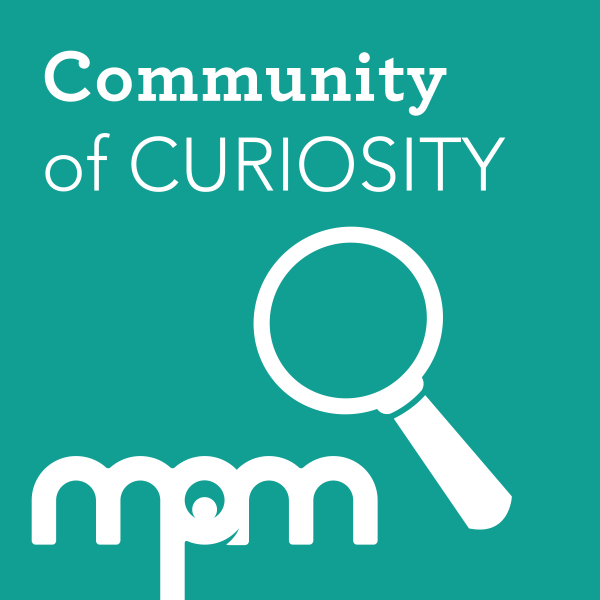 This month, we take a closer look at the Arctic region as well as MPM's Arctic gallery.
Explore our resources below, plus additional programming!
At the Museum
VISITOR ENGAGEMENTS
Educators will be available for interactive programming Thursdays and Fridays in January from 10:30 a.m. - 12:30 p.m.
The Language of Snow
Explore the lives of the Indigenous peoples of the Arctic region through their language and the many different words they use for types of snow and ice. Discover why language is such a fascinating instrument for understanding other cultures, and get a close look at a range of artifacts from Arctic Circle cultures pulled from the Museum's Anthropology collections.
Community Science
Have you ever wanted to get involved in scientific research? Join us to learn about bird migration, community science, and ways to get involved in scientific research monitoring birds in your community.
MUSEUM TOURS
Meet at the top of the Grand Staircase, Saturdays throughout January at 11:00 a.m.
Capacity is 25 visitors; reservations onsite or by calling 414-278-2728 are strongly recommended.
Sea Mammals
Did you know marine mammals evolved from land mammals? Find out why they returned to the sea, and what it takes to live in the ocean as a mammal.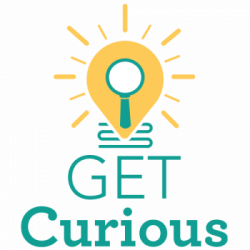 GET CURIOUS
Each month, we'll encourage visitors to look a little deeper at one or our exhibits through in-depth signage and a QR code to our website.
If you visit us this month, you may see this signage on the Third Floor by the Arctic gallery. There, we encourage our visitors to "get curious" about the animals there.
Horns, antlers, or tusks are known as adaptations - something the animal has developed over time to help them survive. Arctic animals such as caribou, muskox, walrus, moose, and Dall sheep each have one of these three adaptations, most of which are used by the animals in different ways.
Horns are made out of bone and covered with a layer of keratin (the same material as our fingernails and hair) and are permanent.
Antlers are made out of bone, too, but grow and fall off every year. They are grown mostly by male members of the Cervid family (hoofed animals such as deer). Caribou, for example, use their antlers to scrape away snow and soil to find food, and also to attract mates and defend themselves against predators.
Tusks are actually teeth and are largely made of dentine, a hard, bony tissue wrapped in enamel.
Prompts
Look for animal adaptations and think about different ways that Arctic animals use horns, antlers, and tusks.
There is much scientists don't yet know about some Arctic animals. Why would that be? What are other ways we could learn about Arctic animals?
DECK THE STREETS OF OLD MILWAUKEE
Still feeling festive? Through January 22, visitors are invited to experience the magic of the season inside the Streets of Old Milwaukee and European Village, where the turn-of-the-century exhibits have been transformed into a holiday wonderland. Hear classic yuletide carols playing as you meander past storefronts decked out in garland, wreaths, bells, and ribbons. Several items from MPM's collections that are usually kept behind the scenes will also be on display, including vintage greeting cards and the Christmas plate inside Granny's house.
Special Events
SNOW DAY
Join MPM on Snow Day and learn how people and animals adapt to frigid conditions to live, work, play, and celebrate during the winter months. Participate in various activities throughout the Museum with our educators. Free with admission.
This event is included with general admission.
Date and Time
Saturday, January 7
11:00 a.m. - 3:00 p.m.
MARTIN LUTHER KING, JR. DAY PROGRAMMING
Learn about Milwaukee's rich history of struggles for racial justice. Join MPM educators to try a timeline card challenge and learn more about the tactics, timing, and outcomes of local efforts to create an equitable future for all. Free with admission.
Date and Time
Monday, January 16
10:30 a.m. - 12:30 p.m. and 1:00 - 3:00 p.m.
At Home
Can't make it to MPM? Missed us on the floors? Watch our video instead!
It has often been said that the Inuit—one of several Indigenous peoples of the Arctic Circle—have a hundred or more words for snow. Is this true or just a myth? Take a look at this video to get to the bottom of how Arctic peoples communicate with each other about snow, ice, and sea ice, and how many words–and dialects–it takes.
FAMILY ACTIVITIES
Winter Walk Bingo
Take the learning and fun outdoors, even in cold weather! Use our Winter Walk Bingo to take a closer look at how plants and animals stay safe and warm during the cold winter months, and how weather, water, and even our breath change in the cold.
MPL Booklist
Want to learn more about this month's theme? Milwaukee Public Library has put together a list of recommended reading for both children and adults!