Join us in celebrating women this month!
For March, we'll highlight some of the amazing women right here at MPM. We hope you find inspiration in each one!
---
At the Museum
VISITOR ENGAGEMENTS
Join MPM educators on the Museum floors for in-person, drop-in programming on Thursdays and Fridays from 10:30 a.m. to 12:30 p.m. through the month of March.
Finding Fossils
Learn about Mary Anning, the pioneering nineteenth-century fossil-hunter. Take a look at the tools paleontologists use in the field, and find out how they would use them to discover dinosaurs.
Dino Days
Monday-Friday, March 21-April 1, and Saturday, March 26
10:30 a.m. - 2:30 p.m.
Visit during Spring Break for fun, drop-in programming, including a dino-themed Saturday! 
---
At Home
FAMILY RESOURCES
History in the Making: The Women of MPM
Almost all of MPM's scientists are women, and their work and creative inquiry has grown us into an award-winning institution doing vital original research! Watch our videos to learn more about the work of these amazing women, then dive deeper with downloadable activities.
MPM Women's History Month 2022: Meet Nancy Kruschke
MPM Women's History Month 2022: Meet Billie Harrison
MPM Women's History Month 2022: Meet Dawn Scher Thomae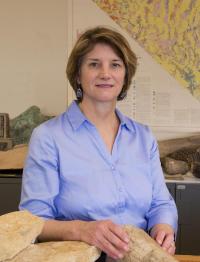 Patty
MPM Curator of Geology Collections and Senior Collection Manager Patricia Coorough Burke shares her research about the upper Midwest during the Silurian Period, the richness and diversity of life during this time, and how MPM's fossil collections help researchers analyze how life has changed over time. 
After watching this episode of MPM Untold, keep learning with the Virtual Silurian Reef, a joint project between the Milwaukee Public Museum and the Chicago Field Museum.
Did you know that Milwaukee used to be underwater? It's true! It also used to be on the equator. During the Silurian Period of the Earth's history about 425 million years ago, much of North America was covered by a shallow, tropical sea. Reefs flourished with corals, crinoids, brachiopods, and many other plant and animal species. Here's the best part: You can still see the Silurian Reef today, and it's a lot closer than you might realize. Print out our Silurian Reef fossil identification guide and Silurian Reef locations, and head outdoors to explore the Silurian Reef in southeastern Wisconsin.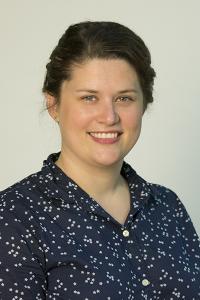 Julia
Zoology Collections Manager Julia Colby provides information about a bird we've probably all seen and heard: the red-winged blackbird. Watch the video to learn more not only about this familiar piece of our local web of life, but how scientists use MPM's Zoology collections and data to learn about animals like the blackbird.
Working at a museum or studying museum collections aren't the only ways to be a scientist! Use this handy guide to find lots of different ways you and your family can get involved in scientifically studying - and protecting - the natural world.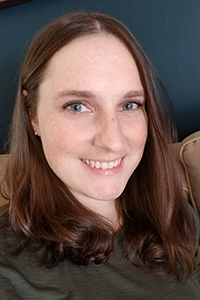 Sara
Registrar and Head of Photography Archives Sara Podejko gives a behind-the-scenes look at how museums like MPM support scientific research and learning around the world through the careful work of lending MPM artifacts and specimens to other museums.  
Registrars often perform conservation activities on museum collections, highly scientific work that analyzes an object's physical properties to figure out the best way to keep it safe long-term. Try your hand at some conservation work by making a plant press to preserve plant specimens. 
MPL Booklist
Want to learn more about this month's topic? Milwaukee Public Library has put together a list of recommended reading for both children and adults.
---
Special Events
HERSTORY AT MPM: VIRTUAL LECTURE
Wednesday, March 2, 6:00 p.m.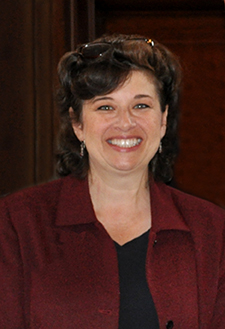 MPM has had a long and illustrious history, but much of it has focused on the local men who were instrumental in its creation. This presentation by Dawn Scher Thomae, Curator of Anthropology Collections, will highlight some of the many trailblazing women who helped to build our world-renowned Museum and collections.
MYSTERY AT MPM
Friday, March 18, 7:00-10:00 p.m.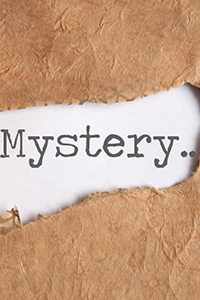 Join us for an after-hours mystery caper! Explore the mysterious side of the Museum as you put your sleuthing skills to the test. Grab your magnifying glass and detective hat to follow a series of clues that lead you through the twisting corridors and shadowy corners of the exhibit halls for an extraordinary opportunity to get up-close and personal with one of MPM's rarely seen objects!
Groups of 2-10 are suggested. 18+ event. ID required; all guests will be checked at the door. Check-in begins at 7:00 p.m.; game starts promptly at 7:30 p.m. Cash bar and snacks will be served. Masks required.
This event is sold out.