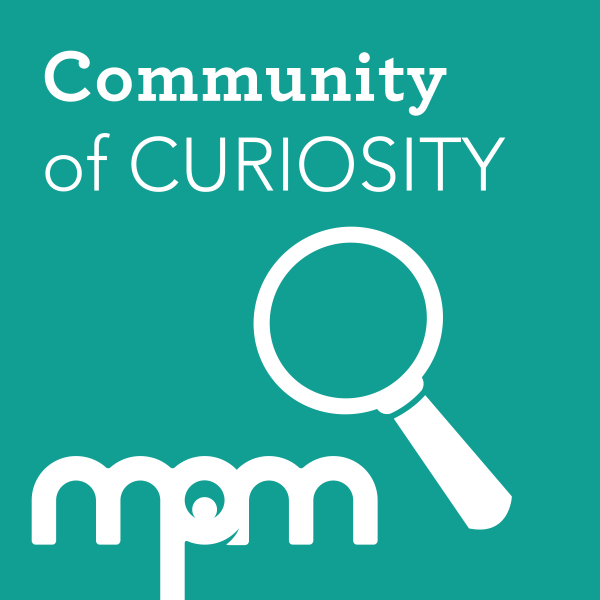 This month, we celebrate Indigenous cultures.
Explore our programming and resources below!
MPM is celebrating the culture, traditions, and contributions of Indigenous peoples from around the state and the country by creating special events and programs throughout November for Native American Heritage Month (NAHM). Potawatomi Hotel and Casino is sponsoring all NAHM activities and promotions at MPM, including free admission for Wisconsin tribal members all month long.
While NAHM is a great way to uplift Indigenous voices, customs, and experiences during November, MPM encourages the community to honor Native American heritage all year by exploring our permanent exhibits like A Tribute to Survival, as well as by supporting treaty rights and tribal government, joining powwow celebrations, and purchasing crafts made by Native American artists. 
At the Museum
VISITOR ENGAGEMENTS
Educators will be available for interactive programming Thursdays and Fridays in October from 10:30 a.m. -12:30 p.m.
Manoomin
Indigenous peoples have harvested manoomin, or wild rice, for generations. Wild rice can teach us about the relationship between humans and the environment, including how human choices can threaten natural resources. Discover how western science and Indigenous knowledge can work together to preserve wild rice for future generations.
MUSEUM TOURS
Meet on the Third Floor elevator lobby, Saturdays throughout October at 11:00 a.m. 
Capacity is 25 visitors; reservations onsite or by calling 414-278-2728 are strongly recommended.
The Maya
Explore the indigenous foods of North America, many of which are staples in our home today. 
STOP SPOTS!
Watch for a red stop sign somewhere in the Museum - it's a Volunteer Cart! Carts will be out on the exhibit floors at various days and times throughout the month, depending on volunteer availability.
Archaeology
Explore the unique history of Wisconsin's archaeological sites.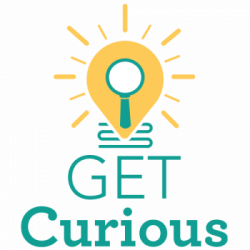 GET CURIOUS
Each month, we'll encourage visitors to look a little deeper at one or our exhibits through in-depth signage and a QR code to our website.
If you visit us this month, you may see this signage on the Second Floor, where you can learn about an important indigenous foodway that many peoples practice right here in Wisconsin.  We'll also encourage you to think about your own cultural practices and how they might impact and be impacted by the natural world.
After exploring our offerings, check out the following resources from Indigenous groups to learn more:
Special Events
VIRTUAL LECTURE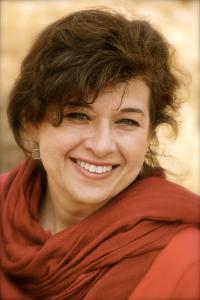 "Returning to the People"
by Dawn Scher Thomae, MPM Curator of Anthropology Collections
The Native American Graves Protection and Repatriation Act (NAGPRA), passed in 1990, has forever changed the way museums collect, interpret, and care for Native American items. This presentation will provide an overview of the law, how MPM works with the U.S. government and Native groups, and the ways that NAGPRA has impacted MPM's collections, exhibits, and programs.
Date and Time
Wednesday, November 2
6:30 - 8:00 p.m.
Reservations
Free! Virtual only.
NATIVE AMERICAN HERITAGE DAY
Join MPM Educators, interns, and community presenters to learn more about the history and diversity of Wisconsin's tribal nations! FREE with admission.
Hidden Gems: Moccasins
Stop by the Second Floor in the morning to learn about MPM's moccasin collection. We'll display moccasins from the late 1800s to the early 1900s from the Oneida, Menominee, Potawatomi, Ojibwe, and Ho-Chunk. Learn about some features that indicate tribal affiliation such as patterns, beadwork, construction style of the moccasin, and much more.
Date and Time
Saturday, November 5
10:30 a.m. - 2:30 p.m.
Getting to the Root of It
Explore the power of plants! We'll discuss their importance not only to western science, but also to the lives of Indigenous peoples. Learn how MPM preserves our botanical specimens so that people of all backgrounds can continue using them for teaching, learning, and study.
Rock Your Mocs
MPM will be participating in Rock Your Mocs, a worldwide social media campaign when tribal members wear their moccasins and post pictures of them with #RockYourMocs. The online "photo album" highlights both the diversity and unity among Native Americans.
Throughout this week, MPM's Tribal Liaison James Flores will be on the second floor of the Museum to showcase several pairs of moccasins from the Museum's collection that are usually kept behind-the-scenes. Visitors can learn about which Wisconsin tribes the moccasins belong to, their distinguishing features, and what moccasins have come to represent for Native Americans. Flores will also give his moccasin presentation from 10:30 a.m. to 12:30 p.m. on the November 3 Kohl's Thank You Thursday and on November 5 for Native American Heritage Day.
SCIENCE ON TAP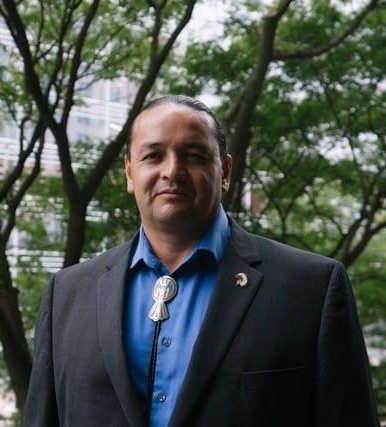 "Land Rematriation and Tribal Buffalo Restoration"
by Jason Baldes, Tribal Buffalo Program Manager at National Wildlife Federation and Executive Director of Wind River Tribal Buffalo Initiative
When bison were nearly exterminated from the U.S. and tribes forced onto reservations, colonial land use systems were imposed to break up communal ownership and privatize reservation lands. Today, there is a paradigm shift towards more holistic land use and keystone species restoration. Through acquisition of these privatized properties for buffalo habitat, the lands are being restored and ultimately transferred into Trust status, returning the land to tribes and reservations as a whole.
At Home
Can't make it to MPM? Missed us on the floors? Watch our video instead!
Learn about this past and present practice of the Ojibwe and other Great Lakes Indigenous groups. As you watch, think about how cultural practices impact and are impacted by the natural world.
FAMILY ACTIVITIES
MPL Booklist
Want to learn more about this month's theme? Check out the recommended reads from Milwaukee Public Library.
Canoe Craft
Learn about birchbark canoes as you create and decorate your own simple canoe craft!
---
Generous support for Native American Heritage Month provided by: