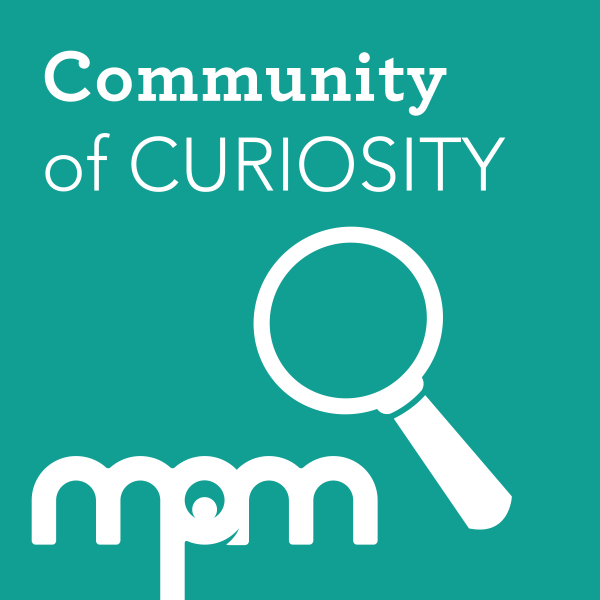 This month, we celebrate Hispanic culture!
Explore our programming and resources below
At the Museum
VISITOR ENGAGEMENTS
Celebrating through Music
Join the fiesta on the Third Floor! Make some noise as you learn about specialty instruments from around Latin America. Educators will be available for interactive programming Thursdays and Fridays in October from 10:30 a.m. -12:30 p.m. 
MUSEUM TOURS
The Maya
Explore the world of the ancient Maya, and discover how this civilization has impacted the world, our daily lives, and MPM's own history, on this docent-led tour. Meet on the Third Floor elevator lobby, Saturdays throughout October at 11:00 a.m.
STOP SPOTS!
Watch for a red stop sign somewhere in the Museum - it's a Volunteer Cart! Carts will be out on the exhibit floors at various days and times throughout the month, depending on volunteer availability.
Chocolate!
Engage with one of our amazing docents to learn about the cultivation, chemistry and history of chocolate.
Hidden Gems
Mexican Tin Retablos
As you walk through the Third Floor's Mexican Courtyard, take a look at the small oil paintings called Tin Retablos. A traditional folk art of Mexico dating from the 17th century, tin retablos are small oil paintings on tin, zinc, or copper that often depict Catholic saints. In Mexico, tin retablos are still made today by artists and hang in local churches.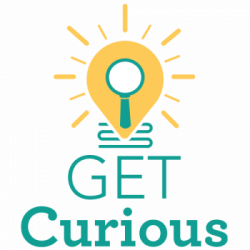 GET CURIOUS
Each month, we'll encourage visitors to look a little deeper at one or our exhibits through in-depth signage and a QR code to our website.
If you visit us this month, you may see this signage on the First Floor by the Puelicher Butterfly Wing. There, we encourage our visitors to "get curious" about the migration of butterflies.
What do you know about monarchs? You may have learned about their life cycle in school. Maybe you've seen artwork of monarchs, or maybe you've seen monarchs in your own neighborhood. Some communities pass down knowledge and beliefs surrounding monarchs and the meaning of their migration. All these different ways of knowing help us better understand the monarch. 
Did you know not all monarchs migrate? Monarchs are born throughout the summer, but only those born in fall migrate. Monarchs in the Rocky Mountains migrate to the coast of central and southern California. Monarchs in eastern North America make the trek south to the Sierra Madre Mountains of Central Mexico where they overwinter together in oyamel fir forests to stay warm. This generation of monarchs lives up to eight months, whereas other generations live five to seven weeks.
When spring comes, the monarchs travel to the southern U.S. and have offspring, called Generation 1. That generation travels north, with each successive generation getting farther north. It will take up to five generations to reach the northern U.S. and Canada!
Question Answers
How do you think scientists have learned about monarch migration?
Scientists can learn about monarch migration in a number of ways, and any individual scientist may use several methods to gather information. Some ways include: 
Academic knowledge through research and surveys: Scientists research the biology of monarchs to better understand their life cycles. They also study climate and weather patterns to understand how they migrate. Surveys are conducted to locate monarchs (eggs, larvae, and adults) and environments they need to survive.  
Community science projects: Scientists work with the public to learn about monarchs. Community members can upload information on monarch sightings (eggs, larvae, and adults), information on roosting sites, and sightings of monarch groups migrating (when, where, and how many sighted) to project databases. Some projects enlist volunteers to help tag monarchs to better track their migration. Scientists and the public also work together to monitor milkweed locations as milkweed is critical for monarch caterpillars. 
Generational and Indigenous knowledge: Scientists work together with indigenous groups, such as those in Mexico where the monarchs overwinter, to better understand their behavior and roosting sites. 
At Home
Can't make it to MPM? Missed us on the floors? Watch our video instead!
Throughout time and the world, people have used various instruments to create sounds with a rhythm. Join us in acknowledging Hispanic heritage by learning more about the history of some of the distinct and adapted instruments used in Latin America and Hispanic cultures.
GET CURIOUS VIRTUAL RESOURCES
The Marvelous Monarch Migration
Want to learn more or get involved in a community science project that helps monarchs?
NOVA: The Big Lie about Monarch Butterflies
Discover a piece of false information about monarch butterflies and Mexico's Indigenous Purépecha community, and why tourism may be partly to blame.
Journey North
Volunteers help track monarch butterfly migration and milkweed across North America.
Monarch Watch: Tagging Program
Each fall, Monarch Watch distributes tags to volunteers across North America who tag monarchs as they migrate through their area. These community scientists capture monarchs throughout the migration season, record the tag code, tag date, gender of the butterfly, and geographic location then tag and release them. At the end of the tagging season, these data are submitted to Monarch Watch and added to our database to be used in research.